15 FUN Things to Do in Nicosia in 2024 + Tips From a Local!
If there's something absolutely true about this capital city, it's that it has such a rich history, and there are so many things to do in Nicosia. Before writing this post, I had a chat with Kinga, our team member who visited the capital city while living in Cyprus.
Then I spent a long time on the web, searching for the most amazing attractions, hotels, and day trips, and came up with this incredible guide!
It was a long run, but I'm so happy with the final result. I promise it will help you discover Nicosia, Cyprus, and all of its beauty!
So, let's start already!
If you are in a hurry
No time to read the whole post? Don't worry, I've included here the main things you need to book in advance:
And here are the best hotels: MAP Boutique Hotel (luxury), Hypnos Boutique Hotel (mid-range), G.R City Heart (budget)
1. Shop for souvenirs at Ledra Street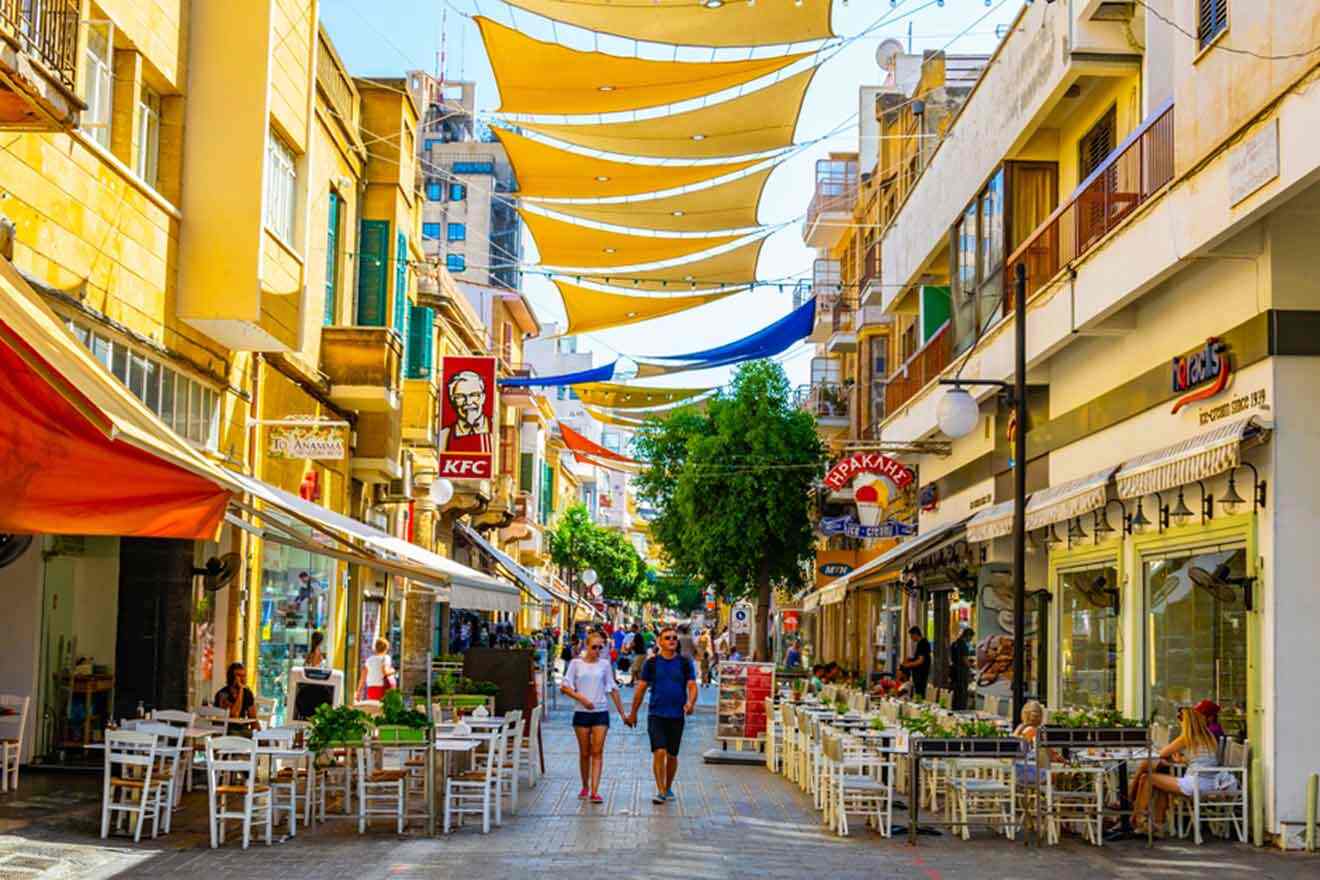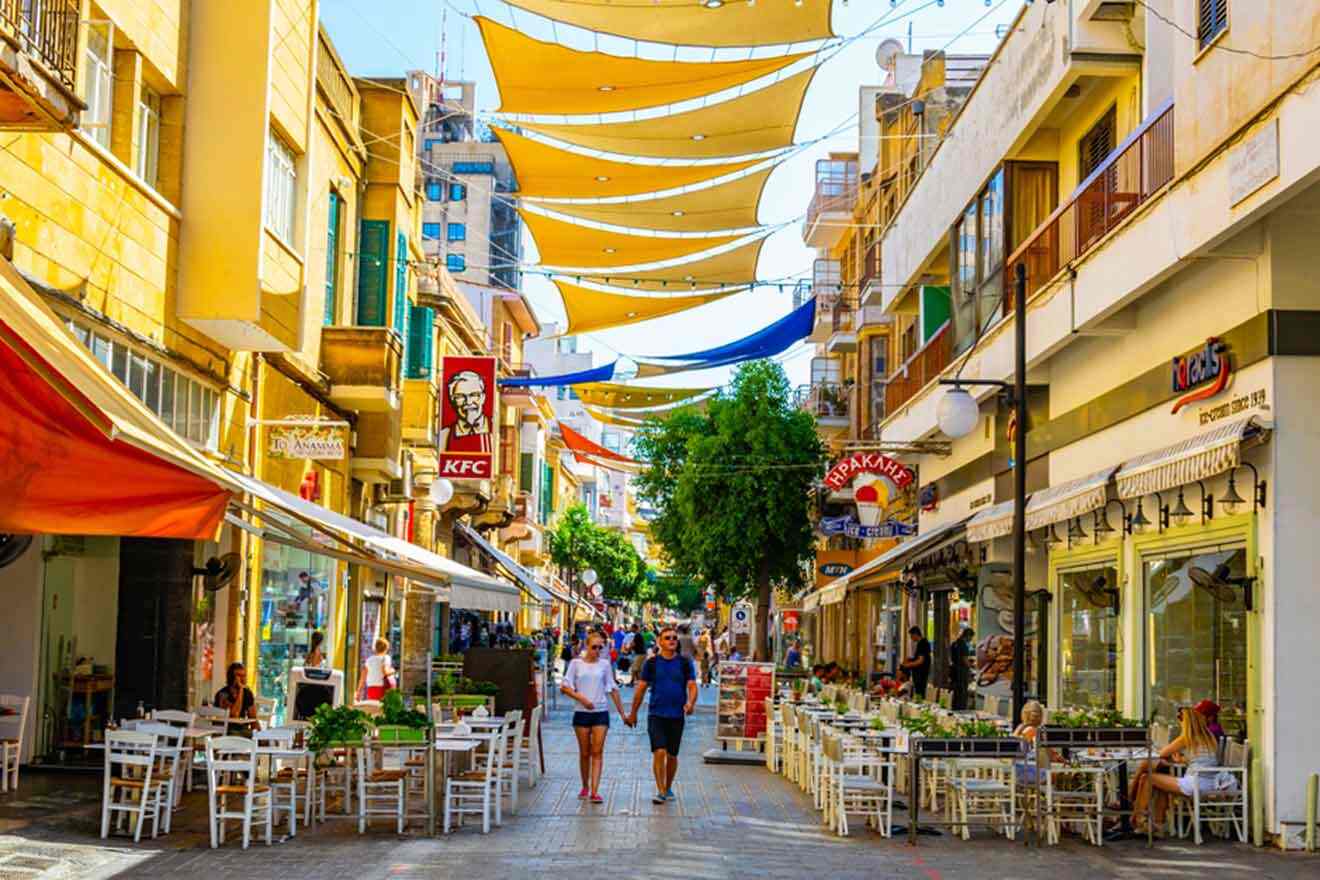 This wonderful city has a fascinating history, and I'm so lucky I got to hear all about it from Kinga, our team member who visited it while living in Cyprus!
She eagerly started telling me all about Ledra Street, which is set in the Old Town, within the city walls, and has numerous shops, restaurants, and cafés. Here, you'll also find a street market that sells everything from handmade crafts to fresh produce.
You'll surely fall in love with the lively atmosphere on Ledra Street and just walking around the street will be a fantastic way to get a taste of Cypriot culture before you jump to all the historic sites and indulge in the delicious food.
Kinga also mentioned that if you go straight up Ledra Street, you can reach the border (Green Line) of the Turkish side of Nicosia.
NOTE: for anyone who doesn't know, Nicosia is split into 2 sides: the Northern Side, which is the Turkish side (known as Northern Cyprus), and the Southern Side, which is the Cypriot side (also known as the Republic of Cyprus, an internationally recognized country). These are separated by a Green Line, which if you want to cross you must carry your passport with you!
The border crossing is a safe (this is not a Berlin Wall) type of situation, but Kinga mentioned that, as always, it is better to be mindful of your belongings when you enter Northern Cyprus!
2. Explore the Turkish side on a walking tour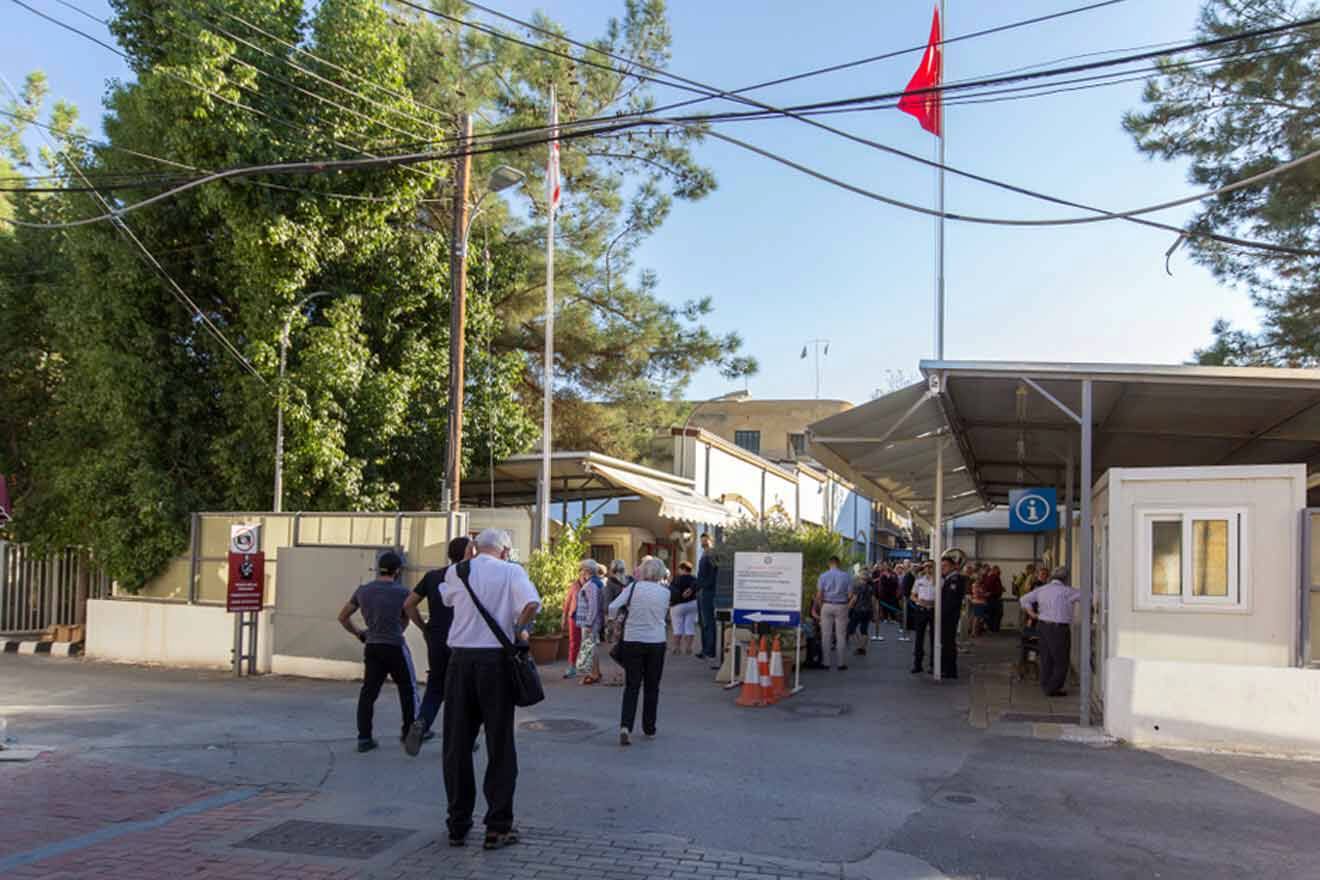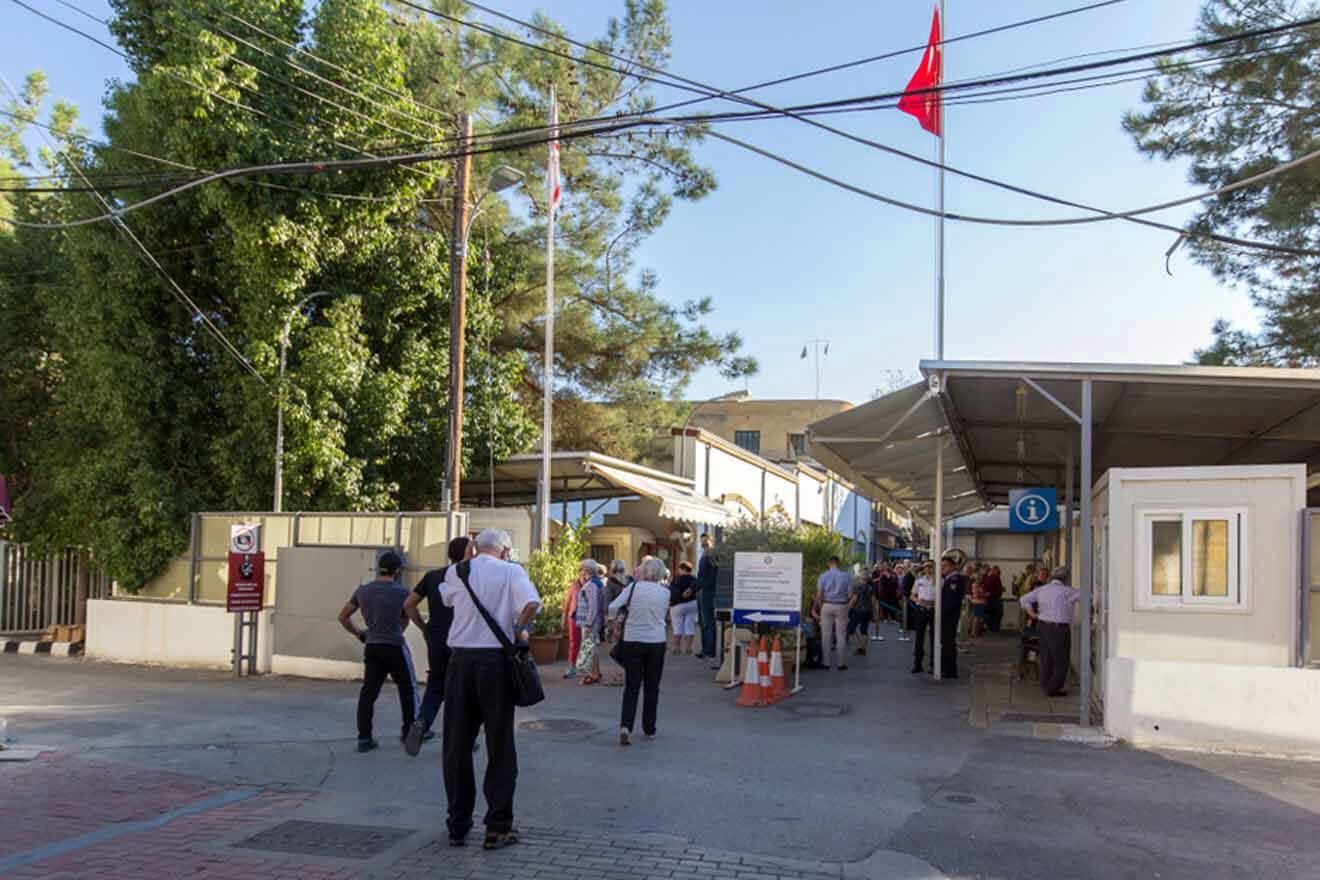 As I've already mentioned in the first section, this fascinating city is split into 2 sides: Northern Cyprus, which is inhabited by Turkish Cypriots, and the Republic of Cyprus side, where the Greek Cypriots live.
I definitely think when visiting Nicosia, you should explore both the Greek and Turkish parts, and that is what Kinga did as well!
The Turkish side is an amazing spot to explore for history lovers, and it's filled with incredible attractions, hidden gems, and typical Turkish coffee shops.
It's literally just a whole other world just a few steps away from the Green Line, which divides South Nicosia from North Nicosia.
If you'd prefer to explore Northern Cyprus with a guide, then check out this amazing tour I found. You'll visit this side with a guide who will tell you all about the area's rich history and take you to the main attractions here. The tour costs €40 and lasts around 2h and 30 min.
TOUR PRICE: from €40 per person
Join a tour of Northern Cyprus
3. Get lost in Nicosia Old City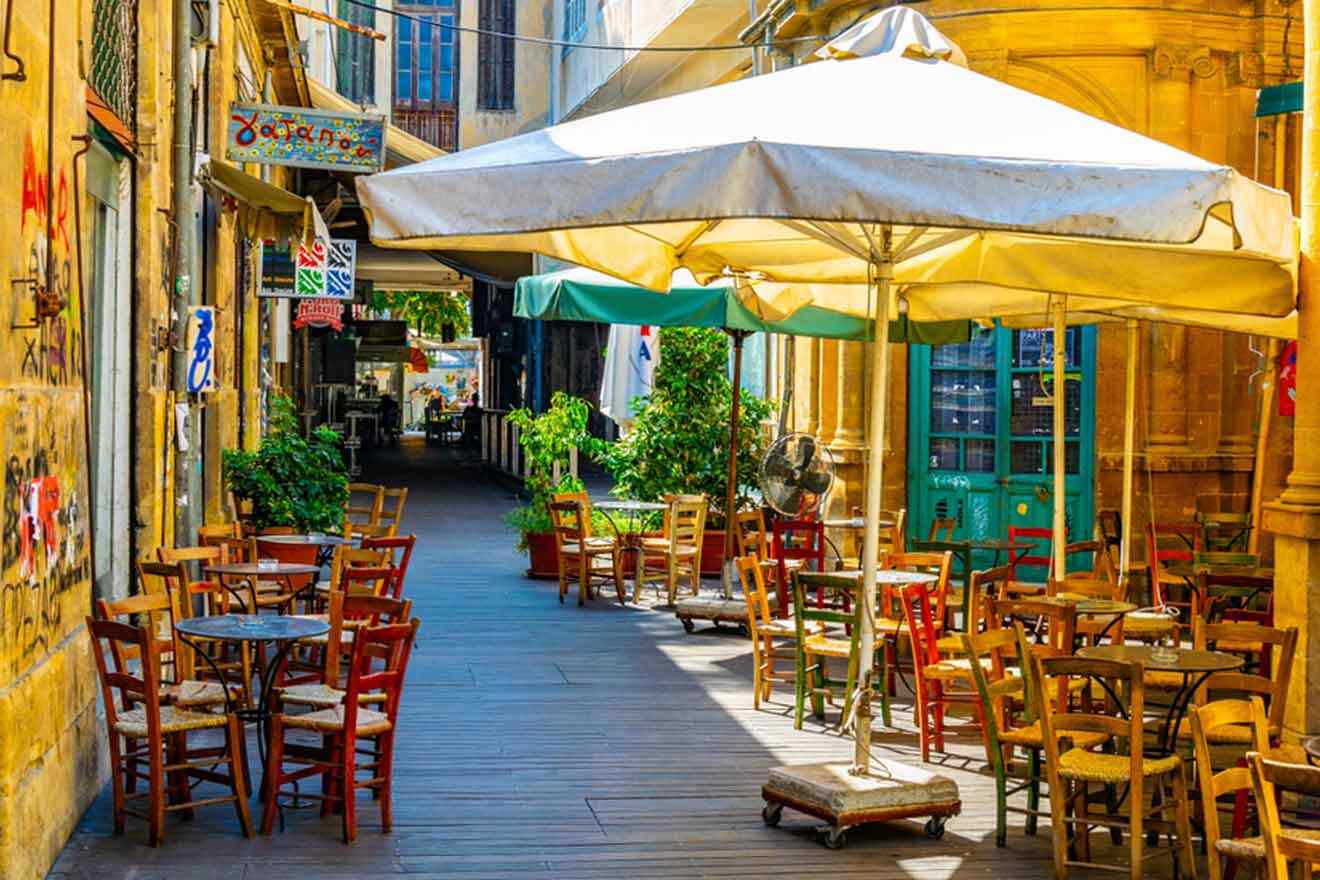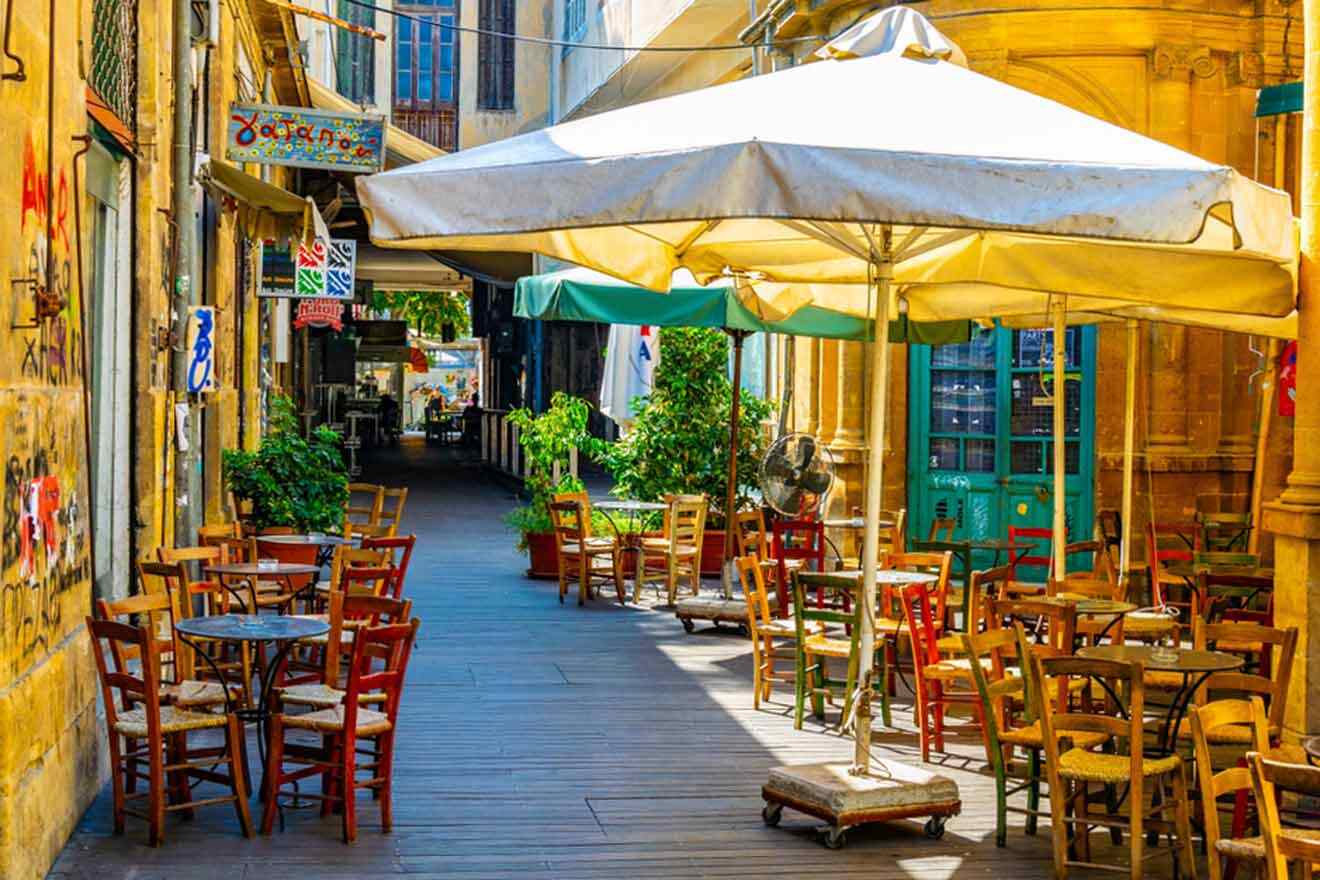 This beautiful city has a mesmerizing Old City which is filled with narrow streets and craft shops where you can do your souvenir shopping (especially on Ermou Street) and indulge in some delicious pastries (which is a must-do while in Cyprus)!
NOTE: The Old Town is pretty big, and just like the rest of the city, half falls on the Republic of Cyprus part and half falls on the North Nicosia part (the Turkish side), so if you're thinking of exploring both areas, definitely don't forget your passport.
The Old Town is the kind of place you can explore for hours, and you'll find most of its main attractions (which I'll talk about in the following sections) here, like museums and churches, all within walking distance.
Once you get tired, you won't have a hard time finding a place to eat. There are lots of restaurants like Piatsa Gourounaki and Zanettos Cypriot Tavern, where you can eat delicious food!
4. Admire the architecture of Büyük Han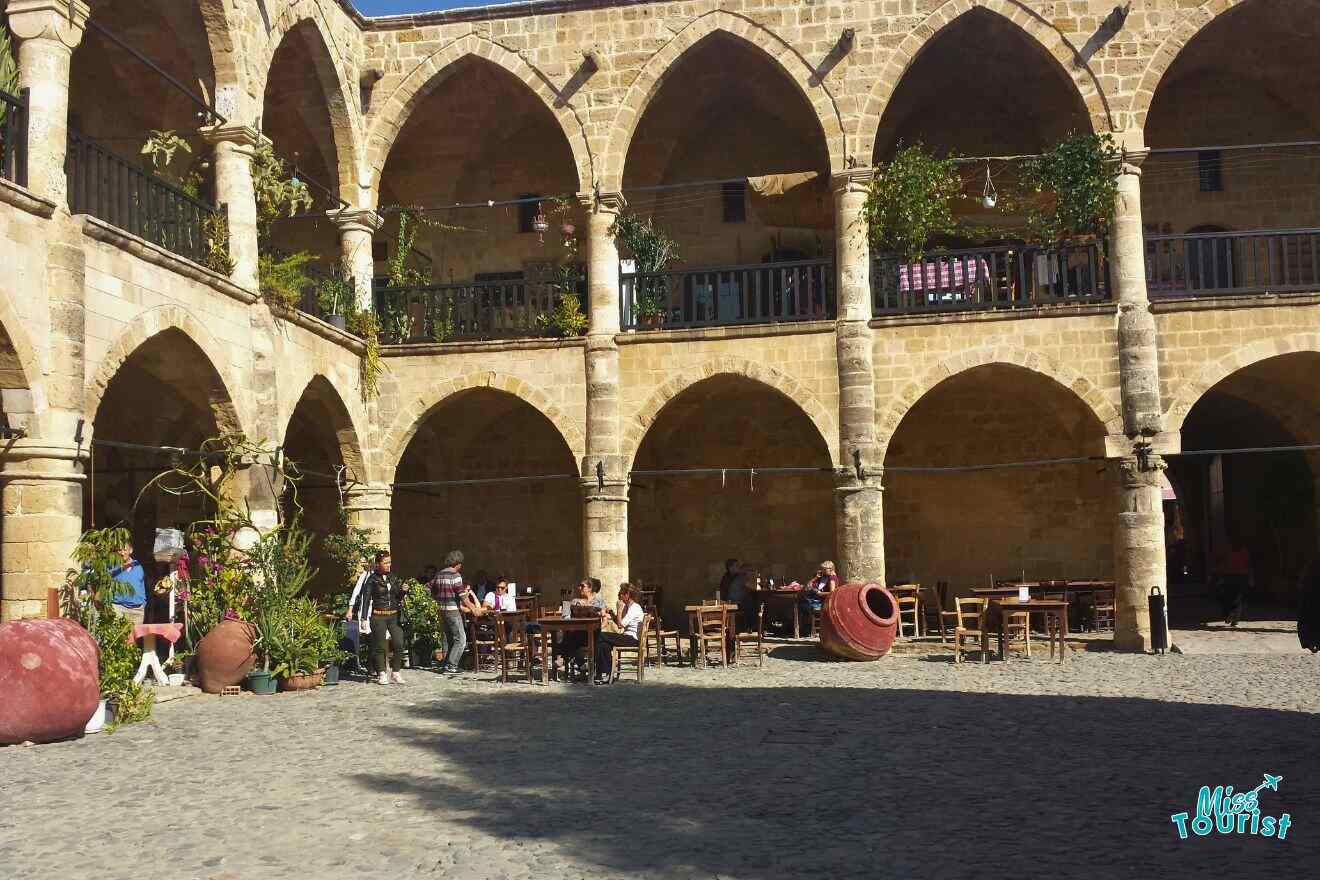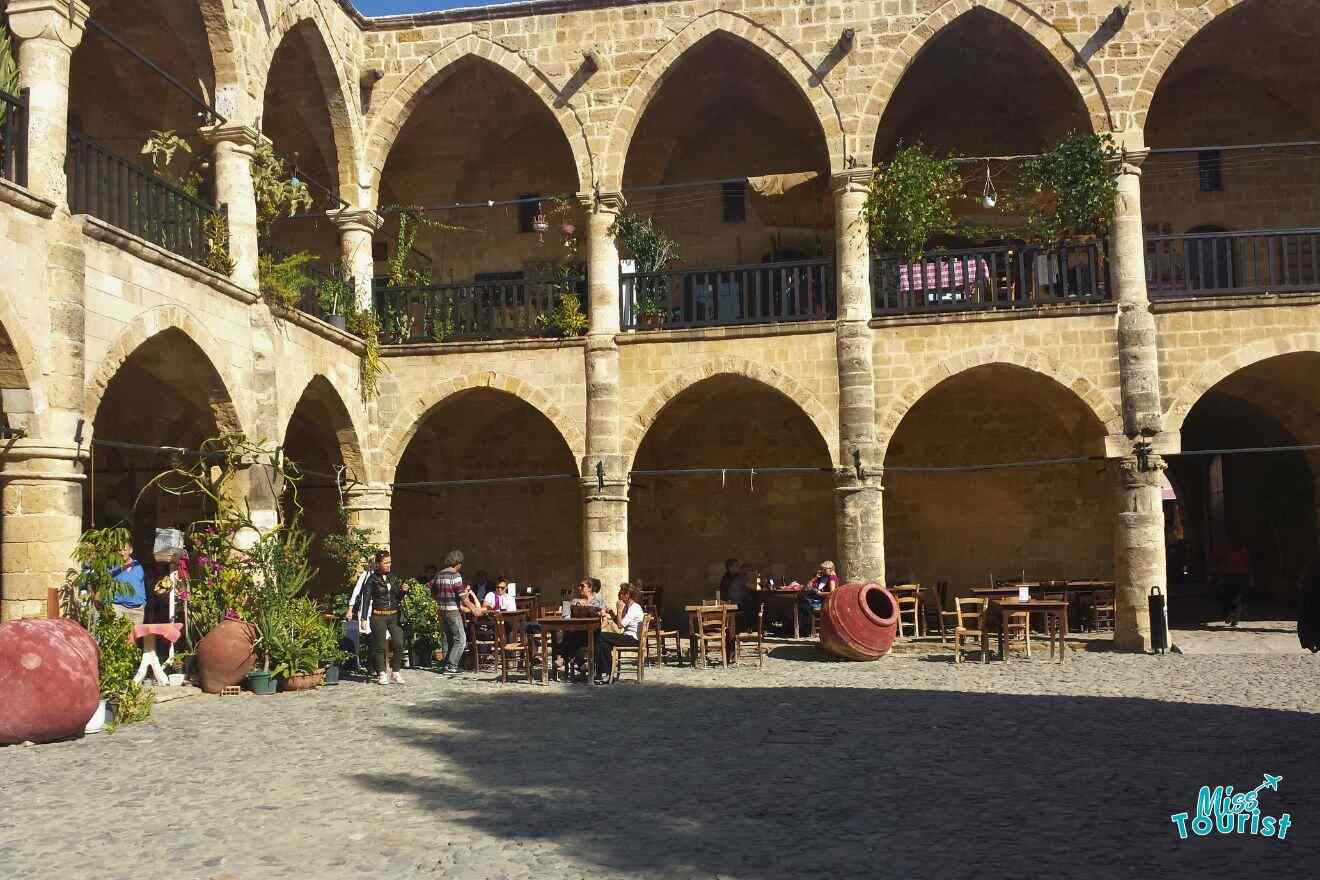 We've crossed the Green Line, and now we're back on the Turkish side (North Nicosia), where we've got a gorgeous attraction that Kinga said should definitely be included on your Nicosia itinerary.
Built during the Ottoman era, the beautiful piece of architecture used to be a sort of inn where travelers would stop to sleep overnight.
Now the building is home to a few restaurants, which you'll find in the central courtyard, where you can rest and eat just like the travelers did in the past. And make sure you check the upstairs area, which has lots of crafts shops from where you can buy interesting souvenirs.
Can't say no to a good handmade souvenir!
5. Visit the Mevlevi Museum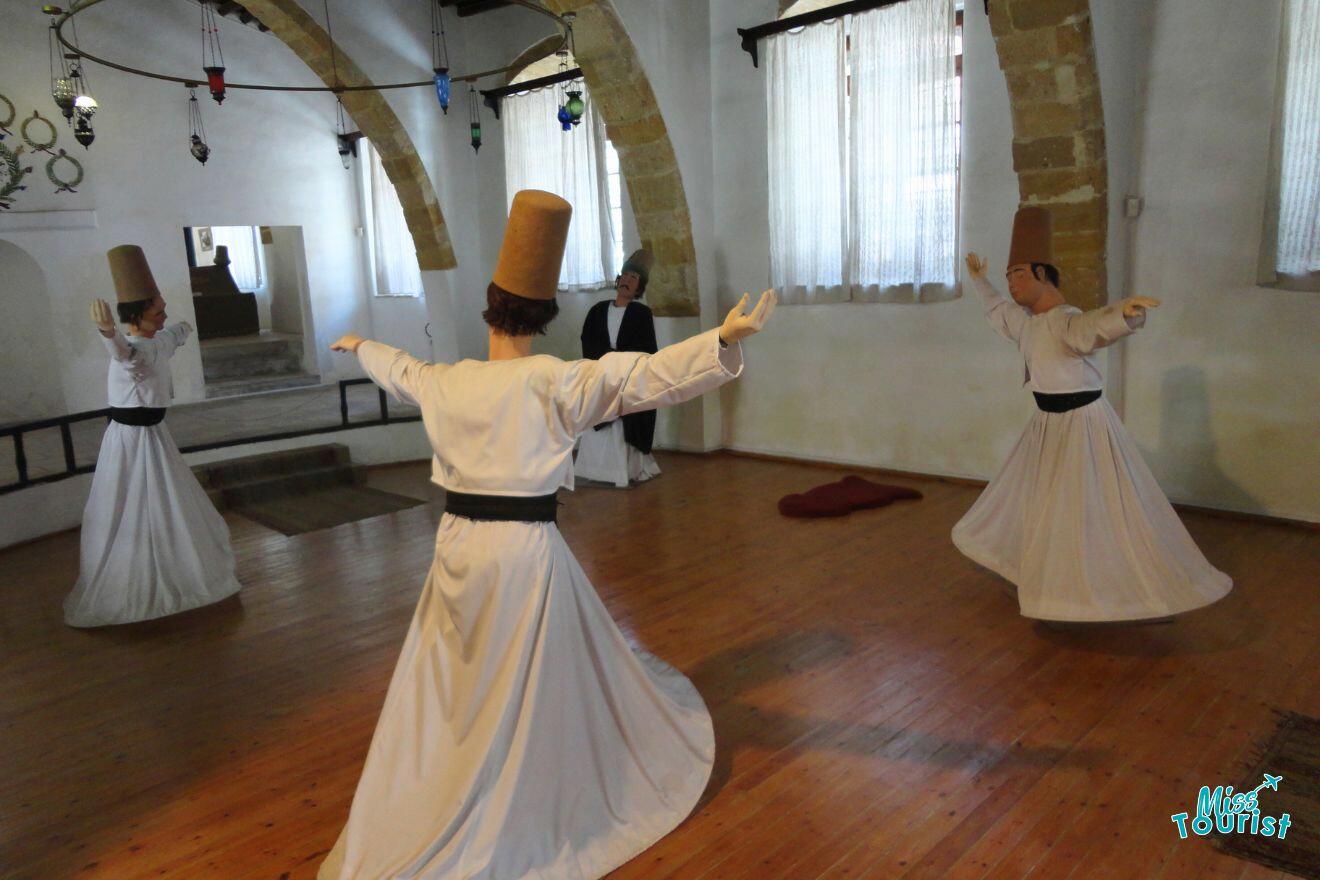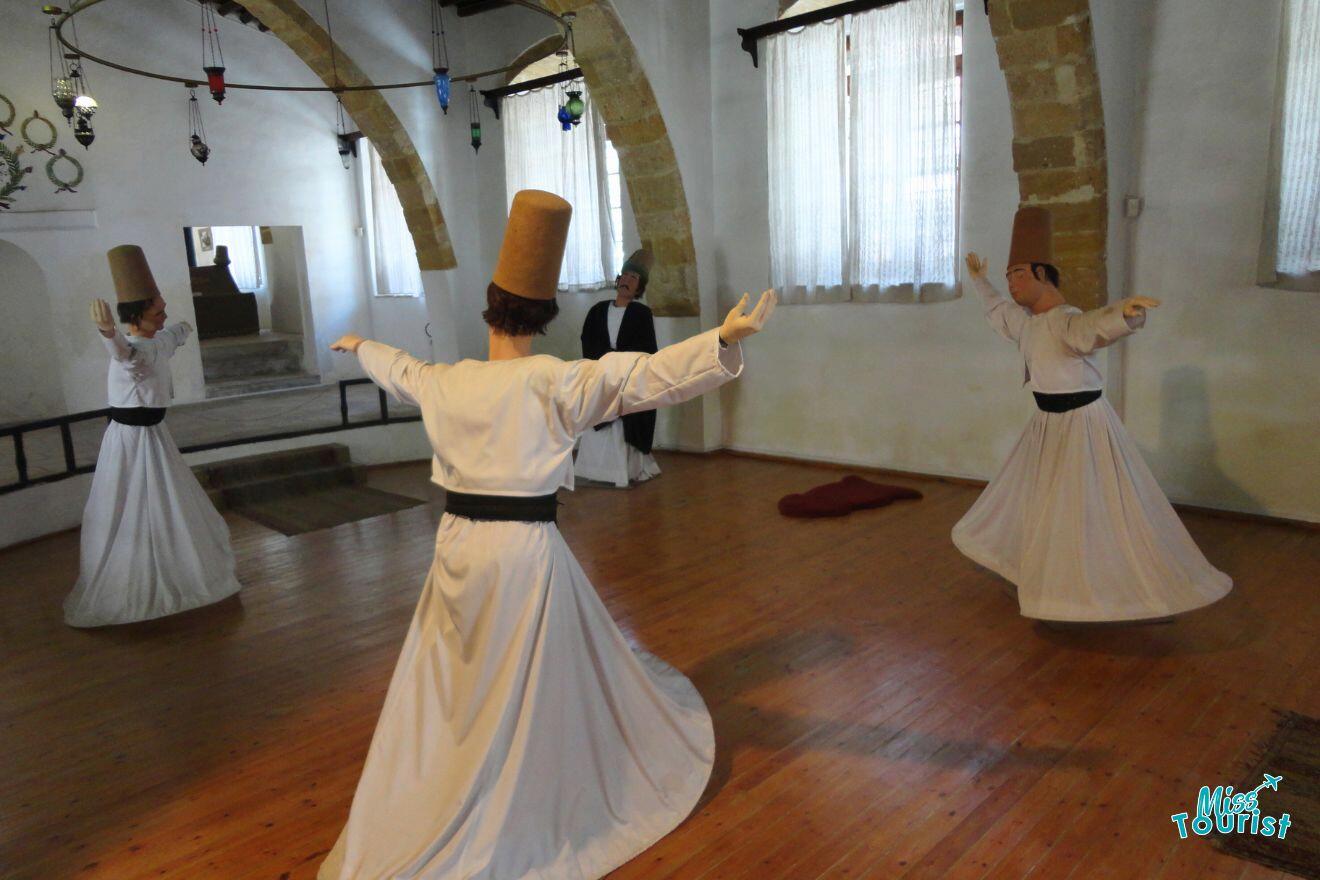 You might've heard about the whirling dervishes, who are members of the Sufi fraternity and kind of became known to the mainstream public for their dancing ceremonies (I got to see one in Cappadocia, and it was incredible, I talk all about it in my post with the best tours in Cappadocia).
If you want to learn more about them, then visit this museum on the Turkish side, (North Nicosia), which has beautiful architecture. It was designed as a Tekke, a place for spiritual retreats.
Inside the museum, you'll find different exhibitions with things like Rumi's poems, instruments used for the whirling sema rituals, and traditional costumes that the dervishes would wear!
PRICE: €1 per person
6. Admire the views from Shacolas Tower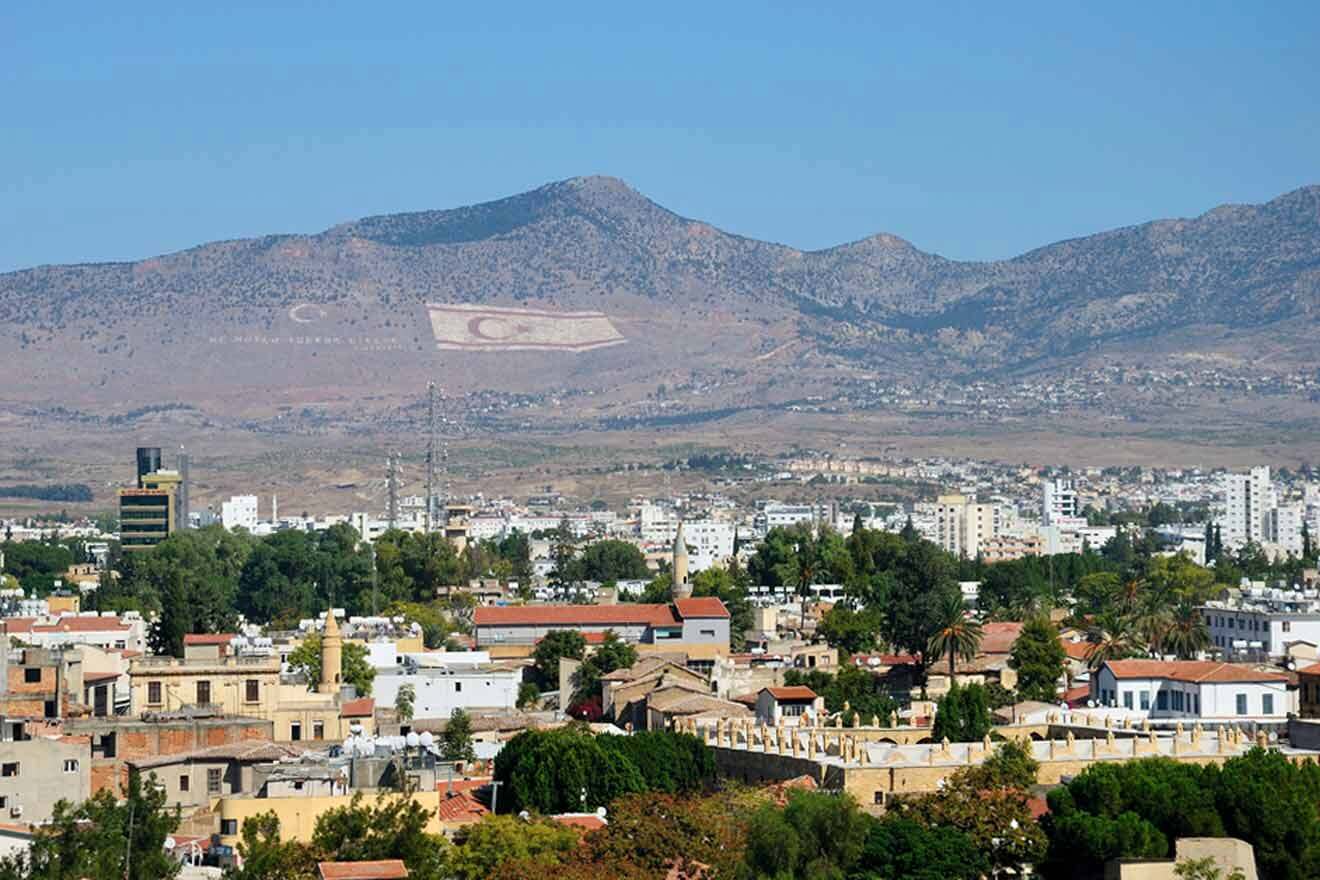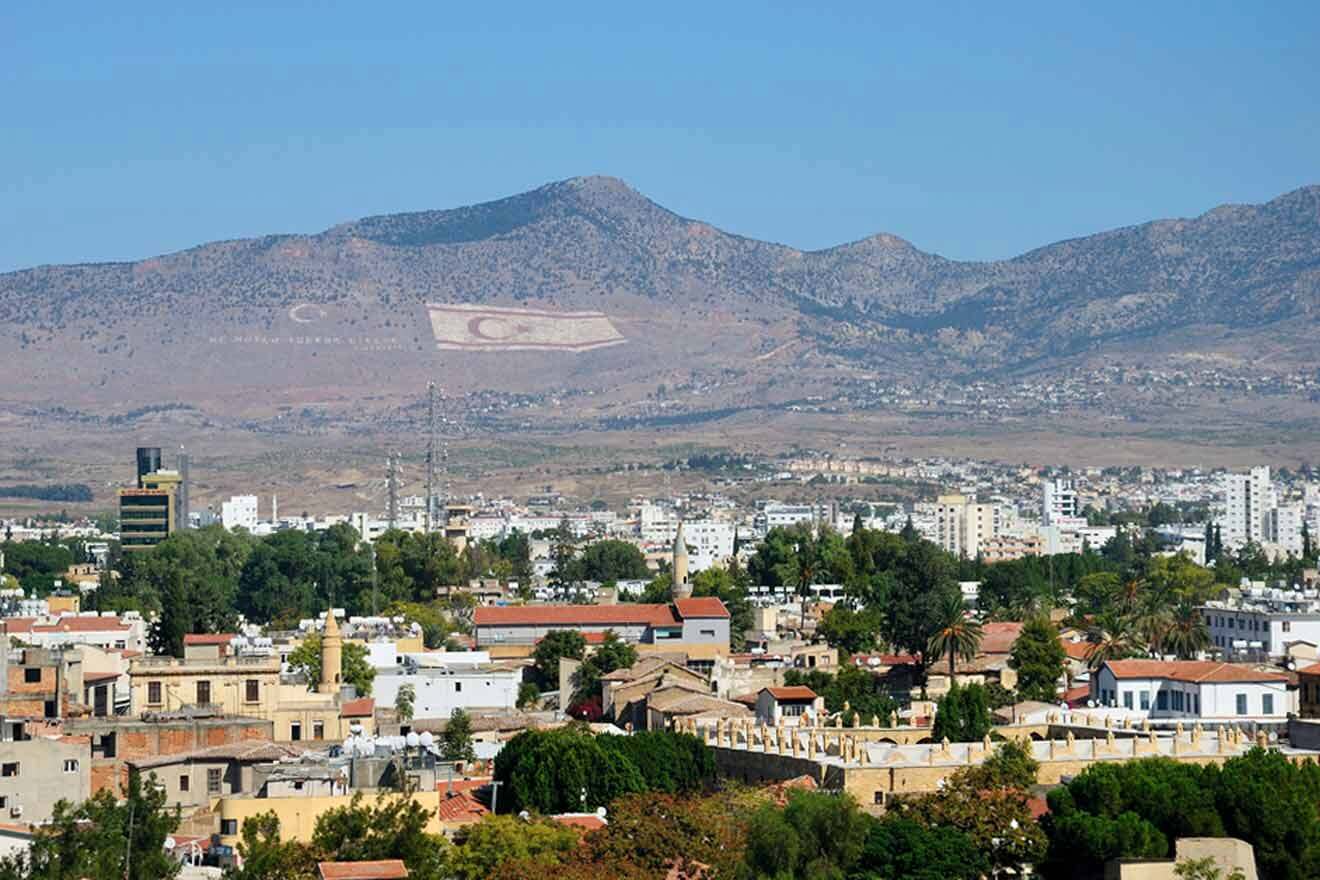 If there's one thing we all love here at MissTourist when traveling, it is a place with a fab view!
Kinga found this amazing place just near Ledra Street called the Shacolas Tower, which has an observation deck that offers some incredible views of the city!
You can even see Northern Cyprus's Giant Mountain Flag from there!
The tower, which is set on the Cypriot side of the island, is home to many things, including some restaurants, coffee shops, and even a shopping center, so you can definitely spend a lot of time here!
Up where the observation deck is, you'll also find a small museum with some information on Nicosia, which is worth a quick look before heading to enjoy those incredible views!
PRICE: €2.50 per person
7. Learn new things at Cyprus Museum
I love a bit of island history! And in this divided capital city, you can be assured that you'll find many interesting things!
Some of them are kept inside the Cyprus Museum, a fascinating place on the Cypriot side of Nicosia, near the Paphos Gate, which is a must-see during your holiday.
Here, you'll find collections with artifacts from the Neolithic Period to the Byzantine era!
I know I got the attention of all history lovers already, and I'm sure everyone else will also enjoy all the vases, weapons, and statues.
The Cyprus Museum is the largest and oldest archaeological museum on the island, so make sure you don't miss out on this one!
PRICE: free
8. Enjoy the tranquility of Selimiye Mosque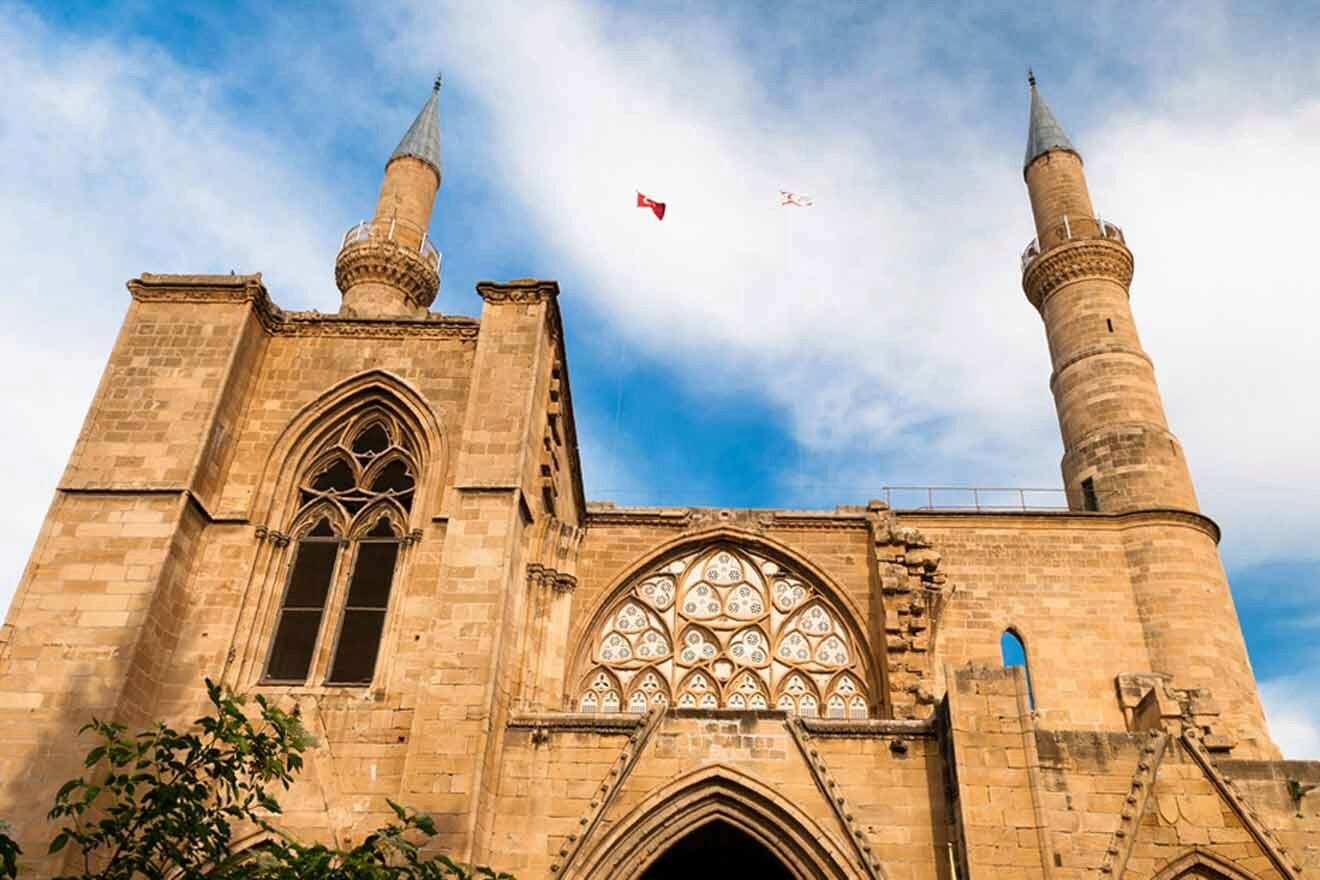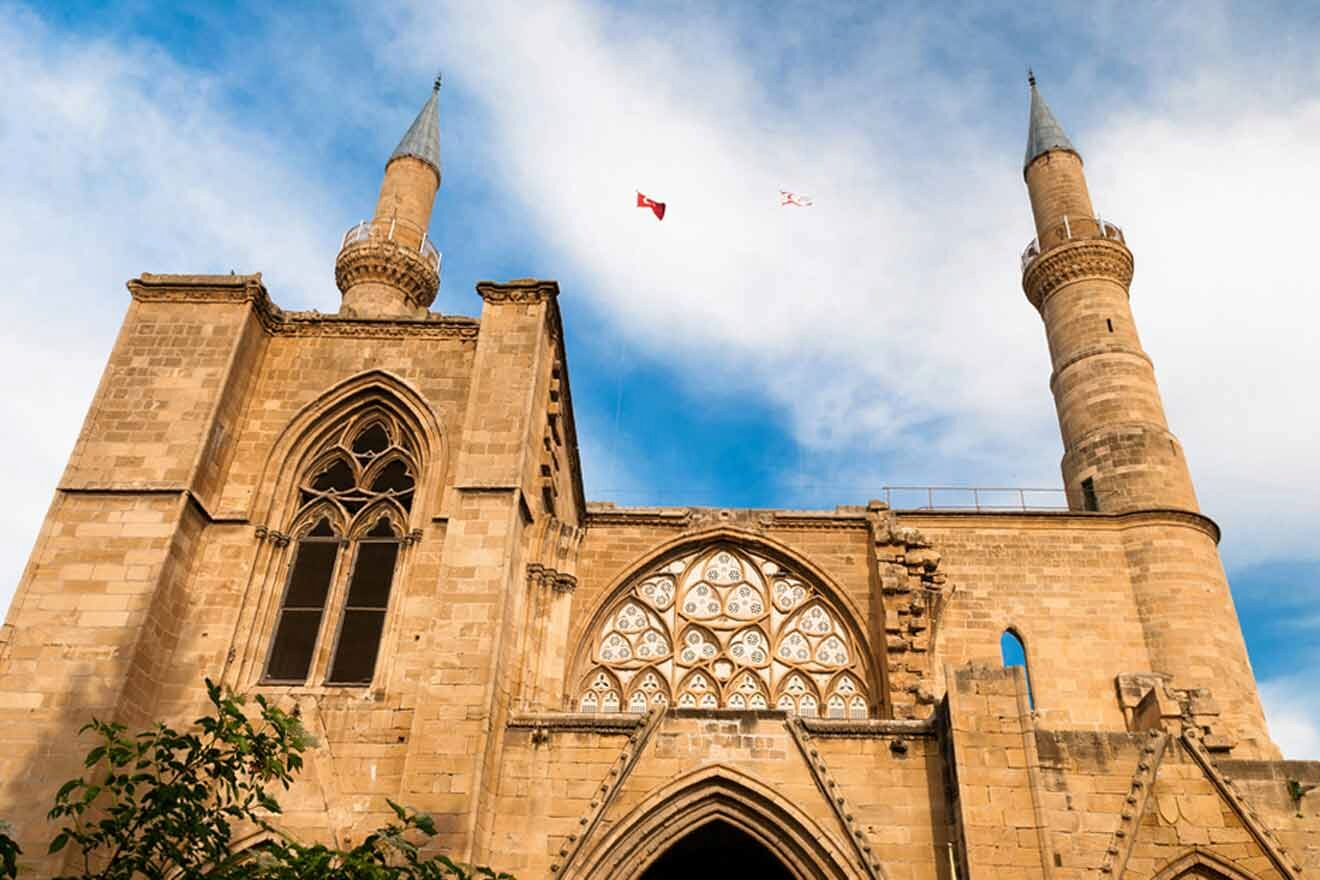 North Nicosia is filled with unique buildings, just like the Selimiye Mosque, which is probably one of the most important landmarks here.
At first, the Selimiye Mosque was called the Church of Agia Sofia (finished in the 1300s), but in the 16th century, it became a mosque when the Ottomans took over.
This basically resulted in this holy place having a very special look! Just imagine some Gothic, medieval influences with the typical mosque aesthetics!
It surely looks special, and it gives the place such an incredible atmosphere!
If you do want to go inside the Selimiye Mosque, make sure you're dressed appropriately and explore with respect!
PRICE: free
9. Check out the Leventis Municipal Museum
Want to check all the places on your list of Nicosia museums? Then you definitely need to add this one as well!
Set on the Cypriot side, near the main square, this amazing museum is housed in an old mansion, and it offers such a great insight into the tumultuous history of the island from the Bronze Age until today!
The museum even won the European Museum of the Year award!
It sure deserves it, as here you'll get to see how the island developed during the Ottoman rule, and learn about events that preceded it. There are also exhibitions from the period of British rule up to the city's modern era.
PRICE: free
10. Climb up to St. Hilarion Castle on a day trip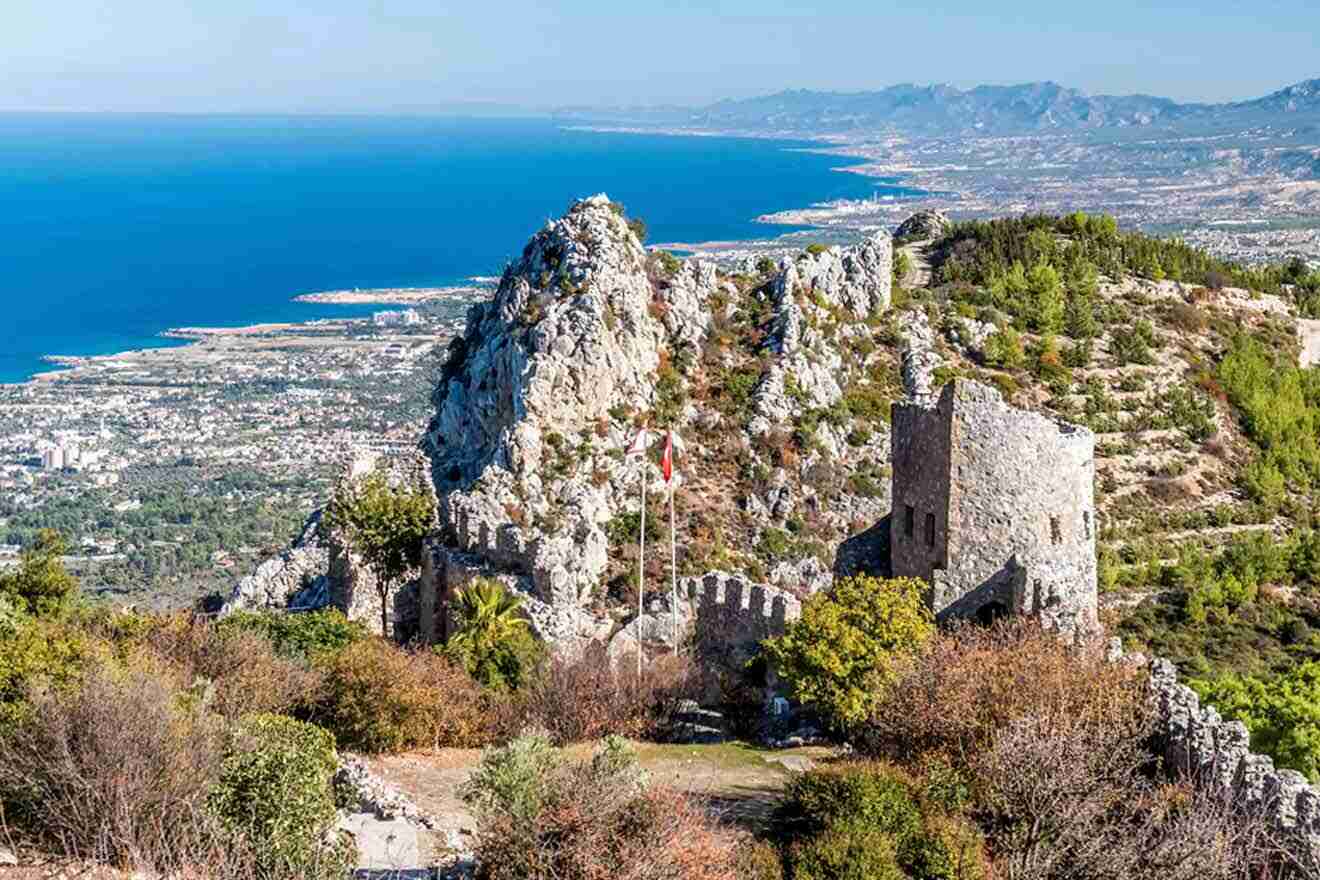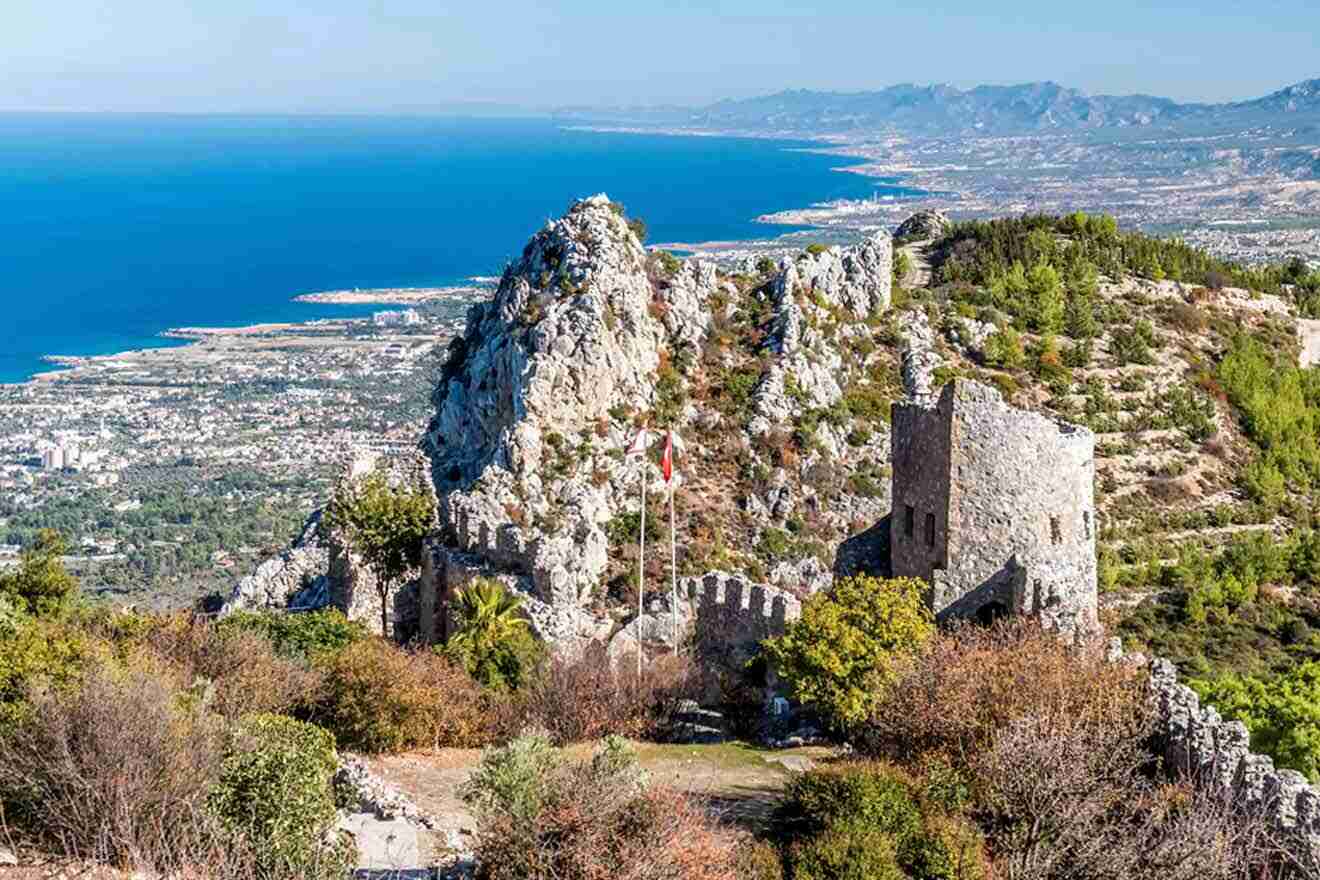 If you've got some spare time in town, you'll definitely want to join this tour that will take you to St. Hilarion Castle, Bellapais Abbey, and the Five Finger Mount in Kyrenia, a city on the north Cyprus coast.
The half-day tour costs €115 and lasts around 4 hours! Of course, you'll be accompanied by a tour guide who'll tell you about each site's history!
St. Hilarion Castle is particularly interesting as it looks straight out of a fairytale! No wonder Walt Disney drew his inspiration for the castle in Snow White and the 7 Dwarfs from this site!
During the tour, you'll get to climb all the way up and admire the views. Then you'll continue with the other 2 sites, which are just as incredible!
By the way, if you're looking for more spots to discover in the country, like Kyrenia, check out our post with the best towns in Cyprus, we've got lots of unique sites there!
TOUR PRICE: from €115 per person
Explore St. Hilarion Castle on a half-day trip
11. See some art at the Byzantine Museum
I don't know about you, but my holidays just don't feel complete if I haven't seen some art!
Paintings, icons, it doesn't matter, all are welcome! So I made it my mission, with the help of Kinga, who visited Nicosia a while ago, to find a place that has art in this walled city.
That's how I came across the Byzantine Museum, which is on the Cypriot side of the island, on the same grounds as St. John's Cathedral (so you can visit that one as well) and right near the Archbishop's Palace and the stunning baths of Hamam Omerye.
The Byzantine art that you'll find here dates back almost 1,500 years! There are lots of icons, sacred vessels, books, and some other things like frescoes.
And if you're looking for more art in town, I would also recommend the Nicosia Municipal Arts Centre, which hosts exhibitions from local and foreign artists.
PRICE: €4 per person
12. Take a day trip to Kykkos Monastery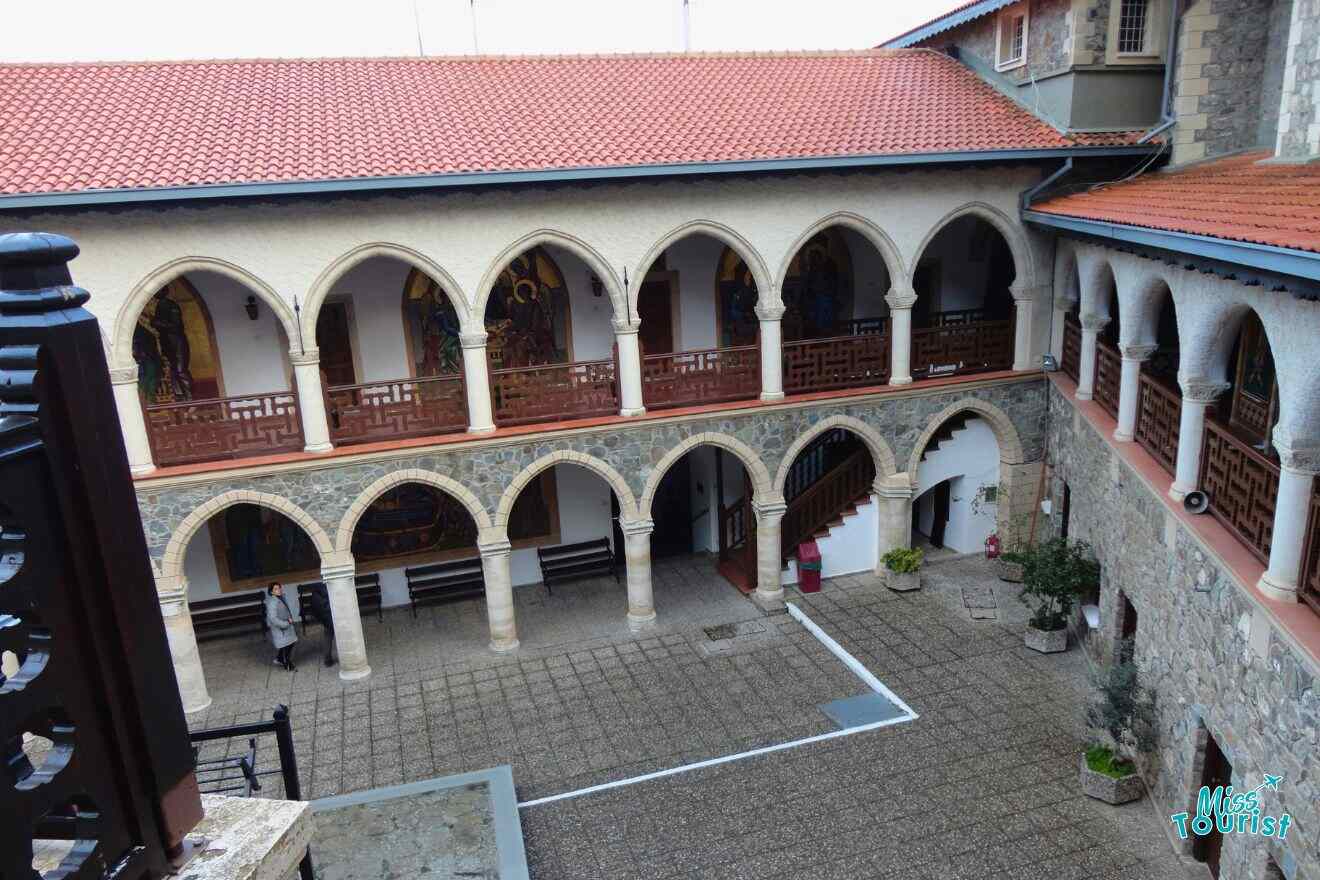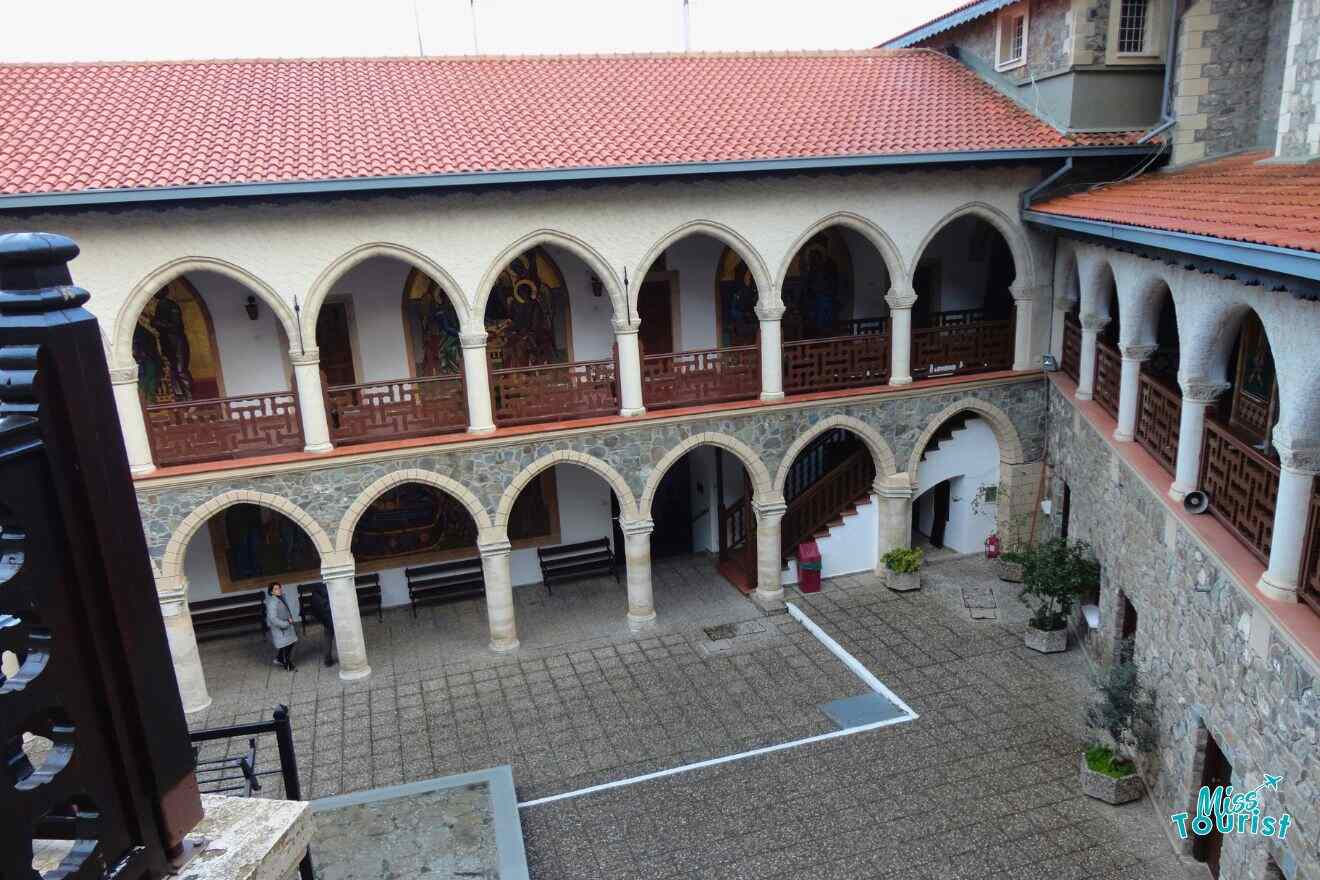 Looking for a fun day trip from Nicosia? Kinga mentioned she took a fun way to Kykkos Monastery and loved every minute of it!
Set around 2 hours' drive from the Cypriot capital, Kykkos Monastery is tucked away between the Troodos Mountains, and it's one of the most important religious sites in Cyprus!
Some of the ways to get there are to rent a car, join a day trip, or you can also use public transport (check the details on this website), although with the last one, you may face delays or other things, but at least it's cheaper.
Kinga drove there, and she said the trip is amazing as you'll get some INCREDIBLE views as you drive to the monastery in the Troodos Mountains.
I also found this day tour, if you don't want to be bothered by all the planning, which costs €500 for a group of 5 people and lasts around 7 hours. You'll also be accompanied by a guide who will show you around.
The whole place is really amazing, and according to Kinga, it feels like a small village that you can explore for a while!
The monastery entry fee is €5 per person.
TOUR PRICE: from €500 for a group of 5 people
Join a day trip tour to Kykkos Monastery
13. Spend the morning at the Folk Art Museum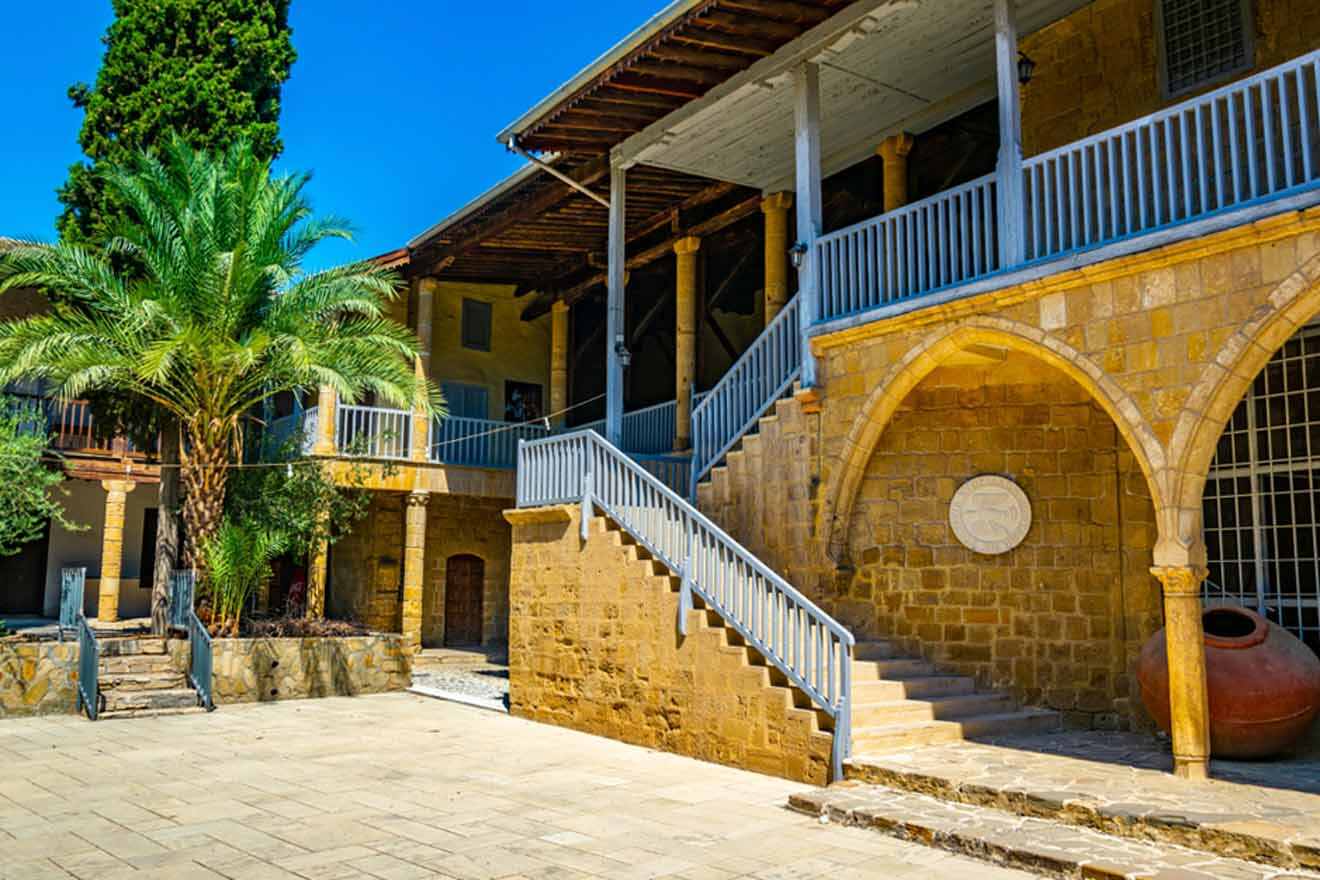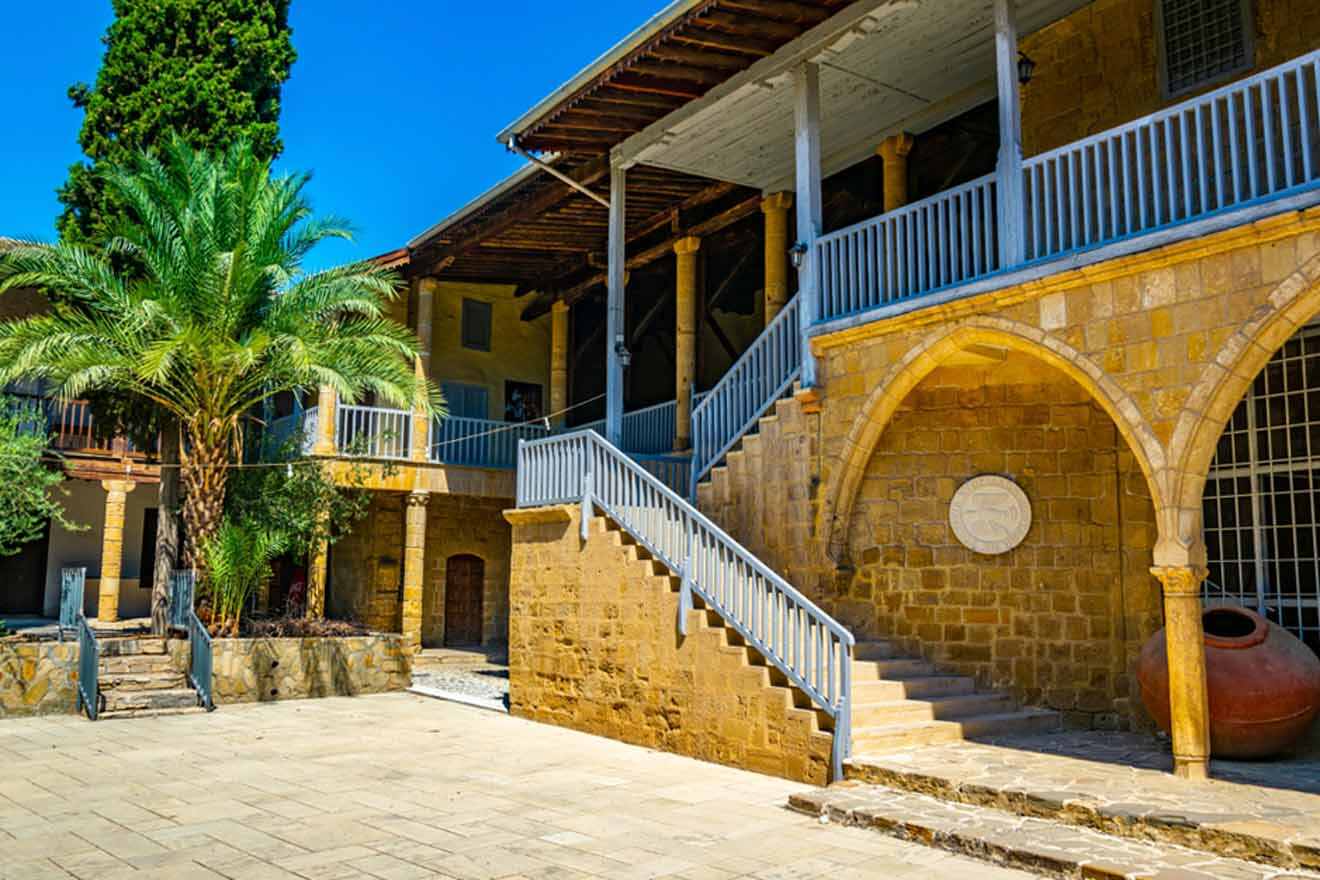 "One more museum and we're done"! Who also uses this phrase while they're visiting some new town?
It's like you always want to discover more and more, right? Don't worry, though. This is the last museum I'll be mentioning in this post.
I had to include it as it has such an amazing collection of sculptures, pottery, textiles, olive presses, and water mills!
The museum is housed in an old Episcopal palace on the Cypriot side, which boasts beautiful architecture!
PRICE: €2 per person
14. Explore the Buffer Zone with a guide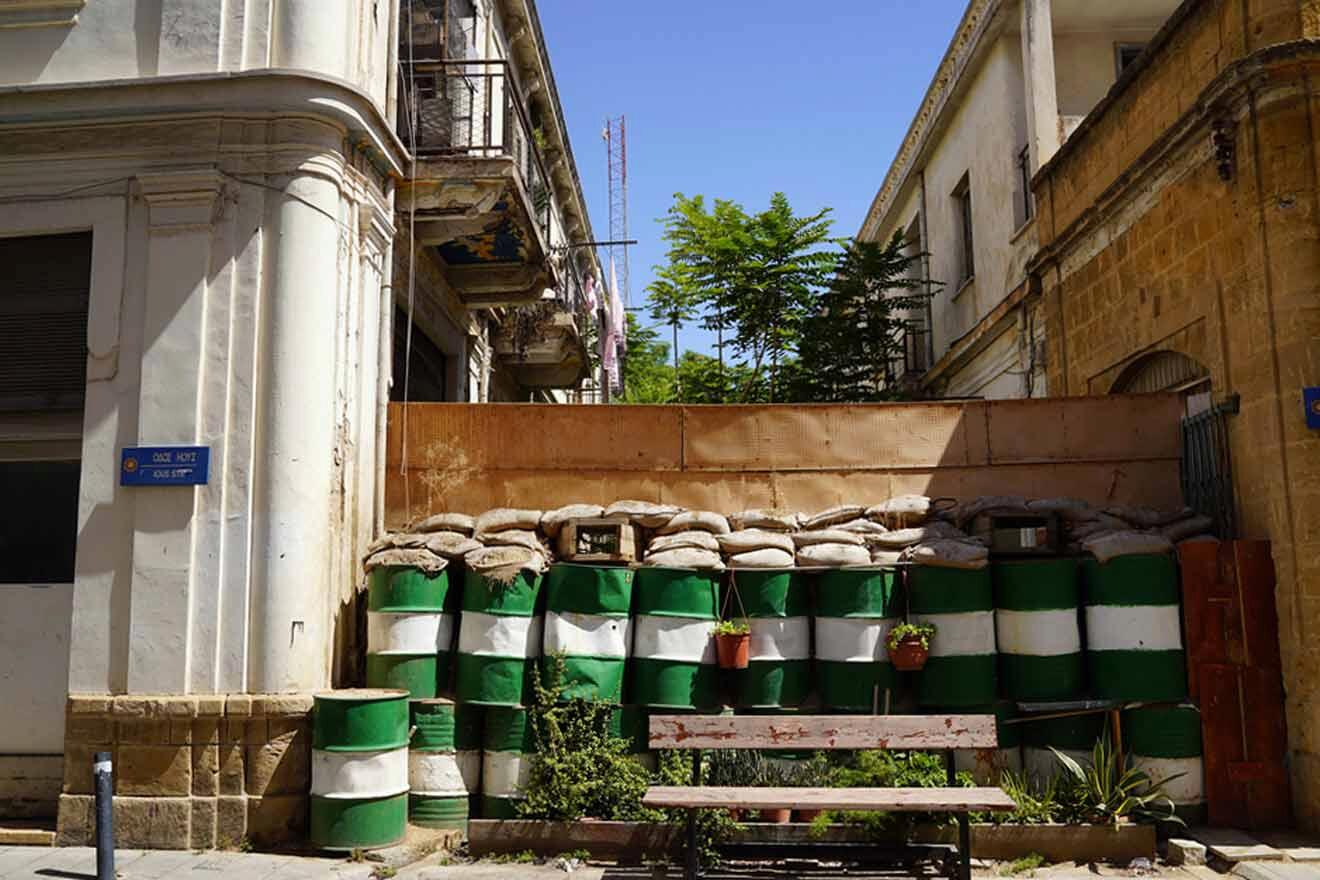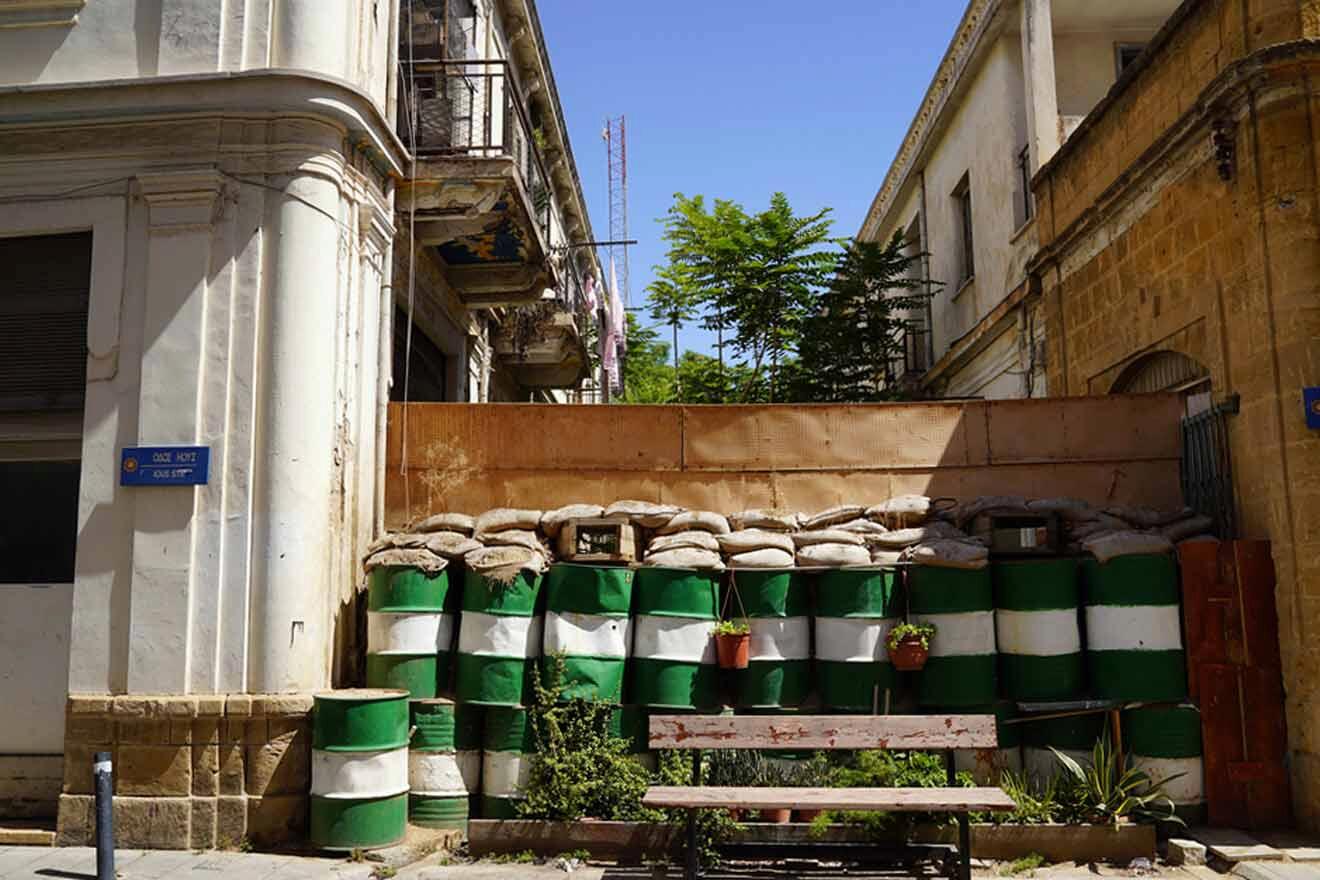 Before I get into what you can do, I think I should tell you what the Buffer Zone is!
As I mentioned earlier, the divided capital city is separated by the Green Line Nicosia, which is officially called the UN Buffer Zone and that goes across the capital. In this zone, you'll find UN Peacekeepers, who basically guard the area at different checkpoints!
If you're interested in learning more about this and the Green Line, which separates the capital city, then definitely join this tour, which costs €70 and lasts around 2 to 3 hours.
During the tour, you'll get to walk alongside your knowledgeable guide, starting from the Famagusta Gate alongside the line that separates the city, and you'll learn all about its history!
TOUR PRICE: from €70 per person
Join a tour of the Buffer Zone
15. Try the delicious Cypriot Coffee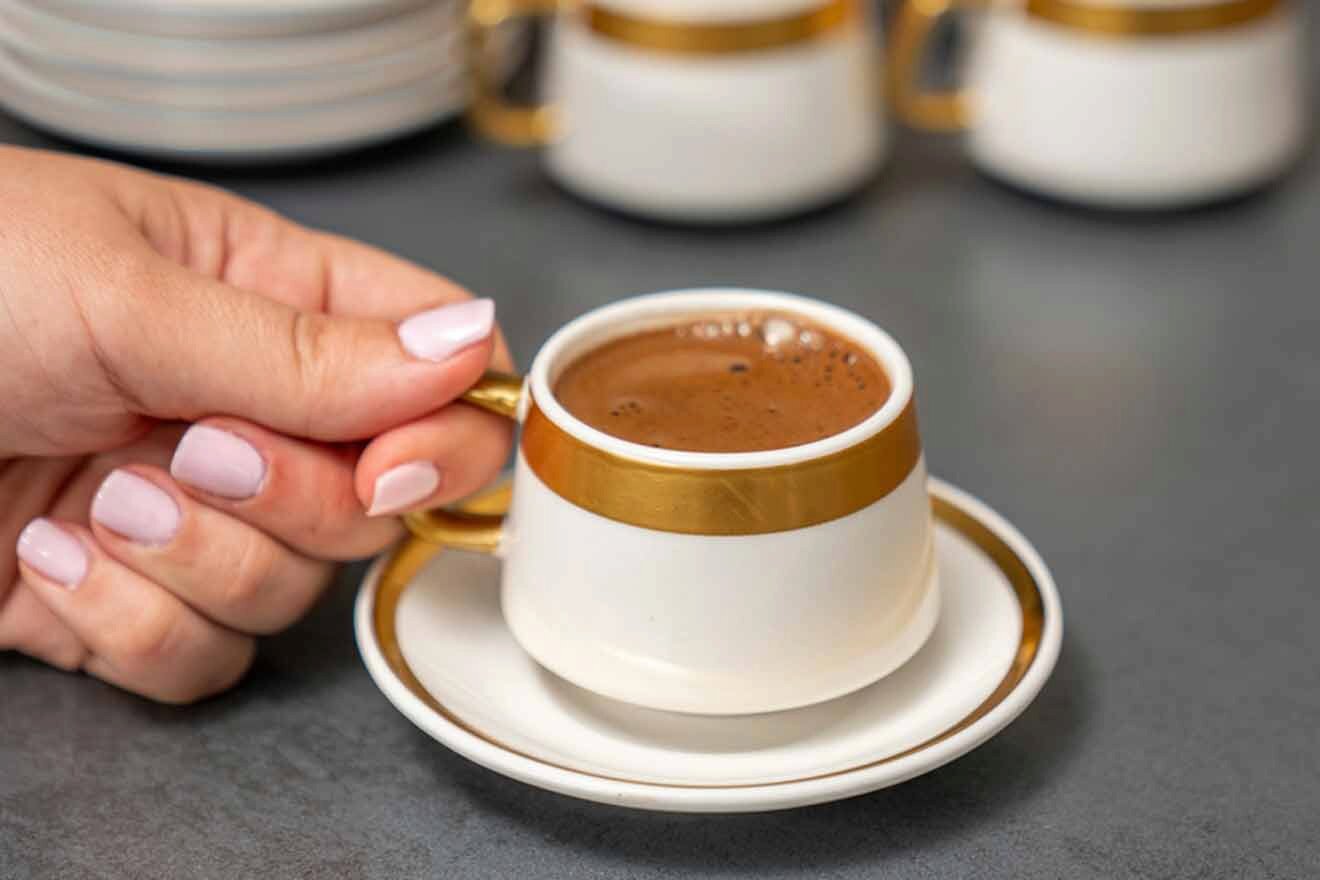 What do we all need when we're on holiday: coffee!
Maybe not all, as some would prefer green tea, matcha, or other drinks that would give them a bit of energy to explore all the sites on the list.
But I know coffee is a favorite for many people, and while you're in the Cypriot capital, you've got to try some Cypriot coffee!
Most of the coffee shops on both sides of the divided capital have an outdoor terrace so you can enjoy yours while sitting in the sun and maybe do some people-watching. I love that, especially during the week when all the locals are out and about.
If you're looking for some cool spots, Tria Fanaria and Halara Cafe are both pretty amazing, and they're set on the Cypriot side of the island.
Where to stay in Nicosia
Woho! You did it, you reached the end of this carefully curated list with the best things to do in Nicosia! Now you get a surprise as well! A bonus with the best places to stay in town!
I've looked on the web and picked the most incredible hotels where you can spend your holiday! I also ordered them from most to least expensive, so all you gotta do is pick a favorite!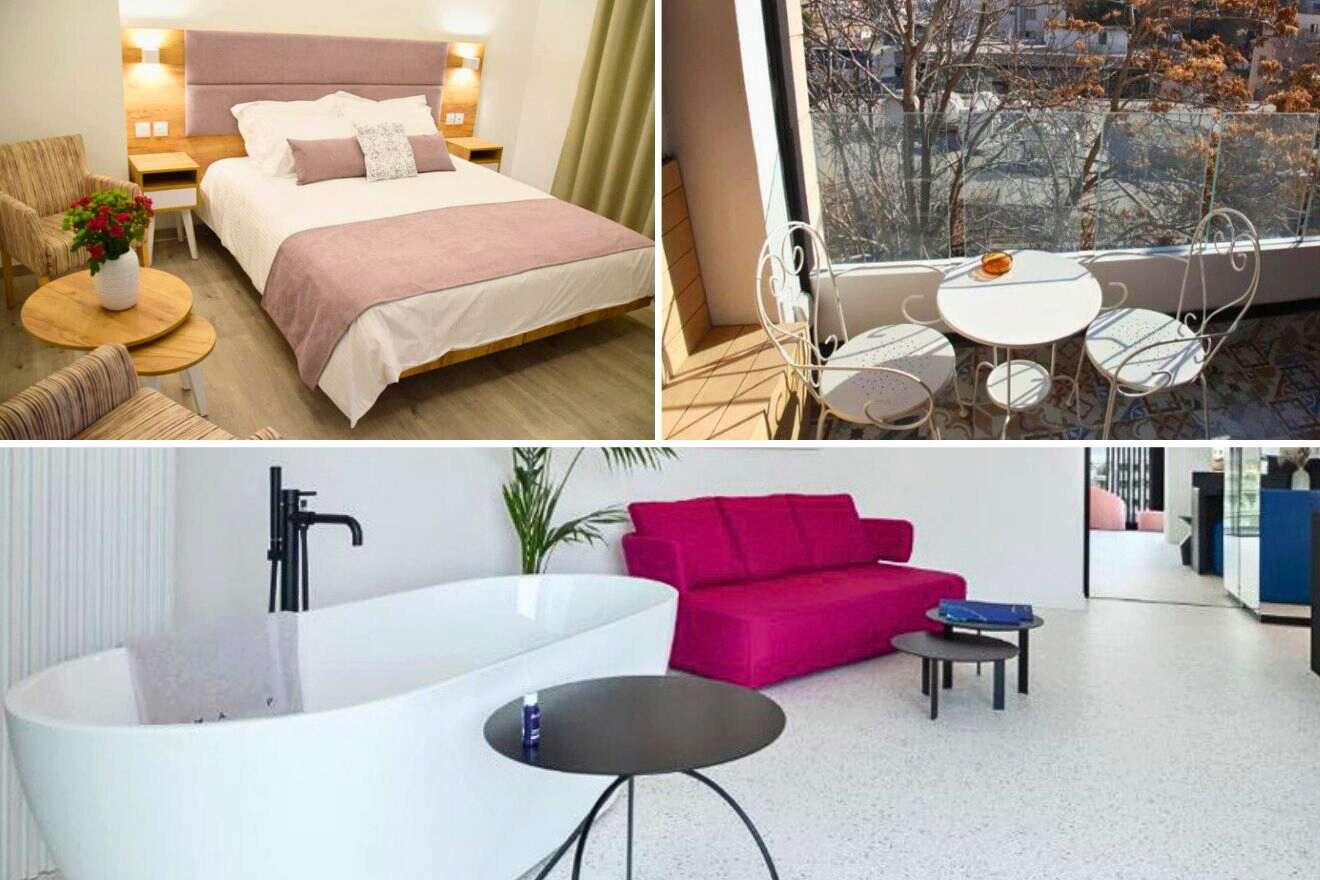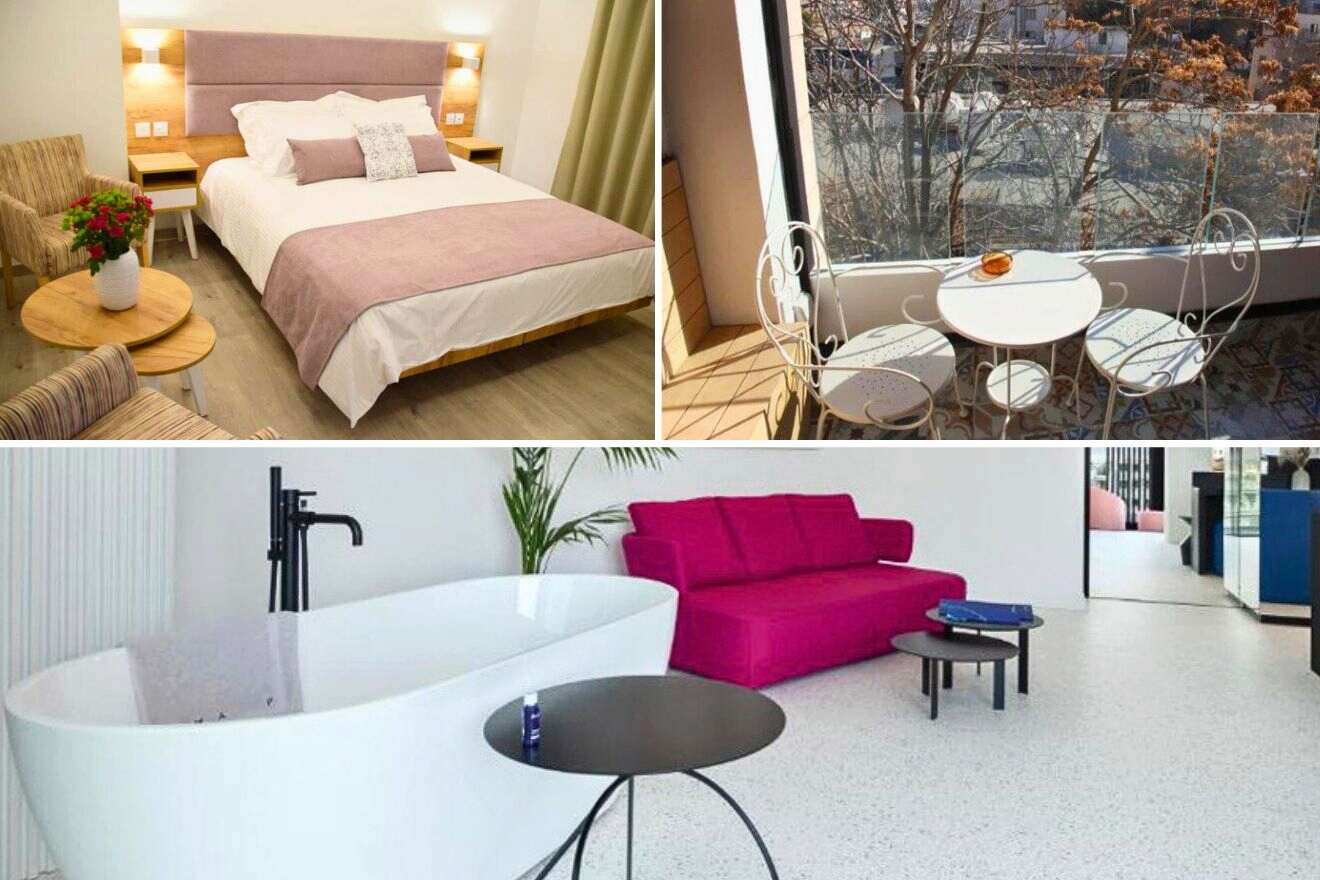 Luxury (from €200 and above): MAP Boutique Hotel – this amazing hotel offers modern rooms with great city views, a restaurant, and a spa center where you can relax after a day of Nicosia sightseeing.
Mid-range (from €150 to €190): Hypnos Boutique Hotel – feel at home in this comfy boutique hotel that offers free breakfast, rooms with a balcony, and a bar.
Budget (up to €100): G.R City Heart – looking for something a bit more affordable? Then check out this hotel, which offers self-catering apartments with a furnished balcony and private parking.
FAQs about things to do in Nicosia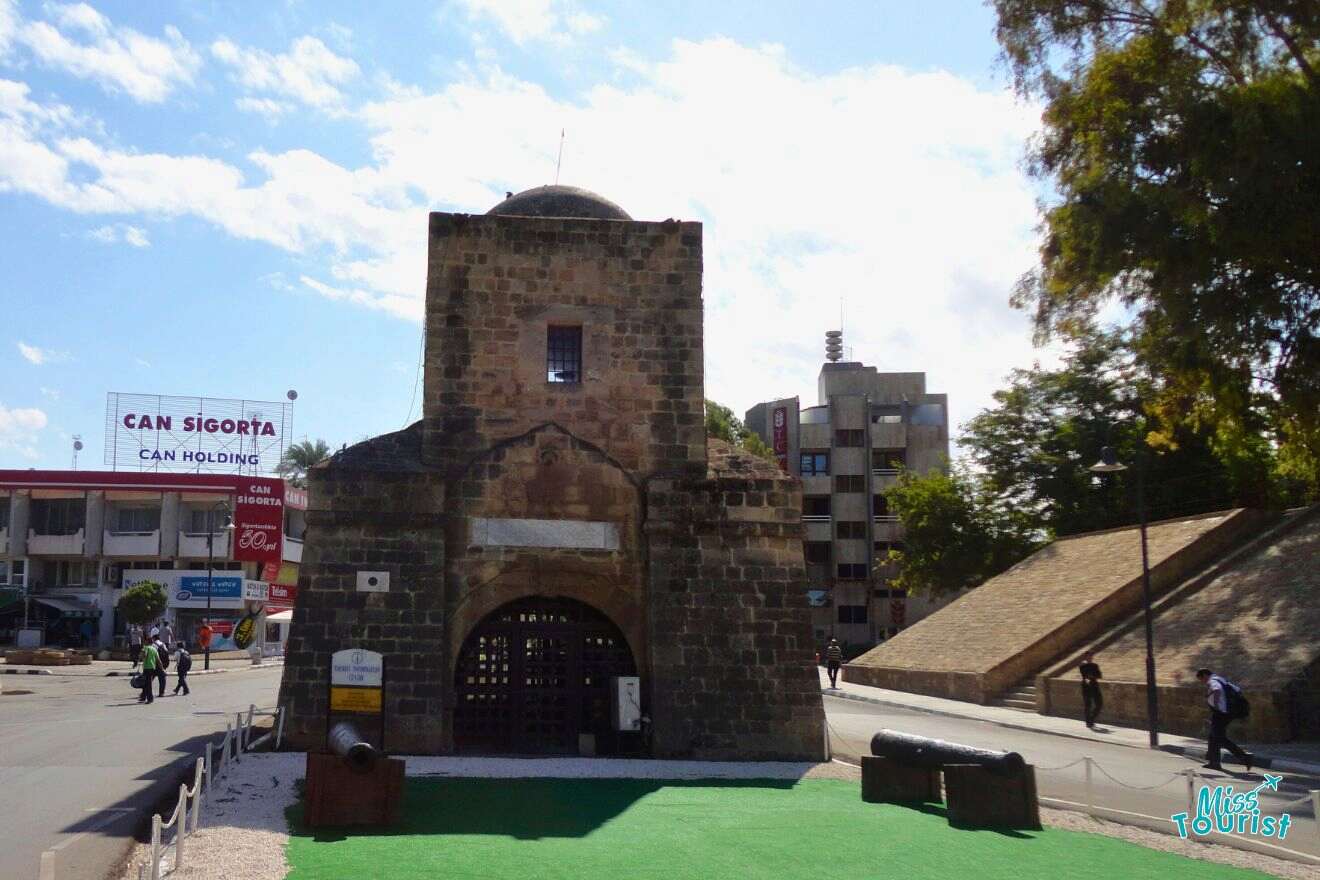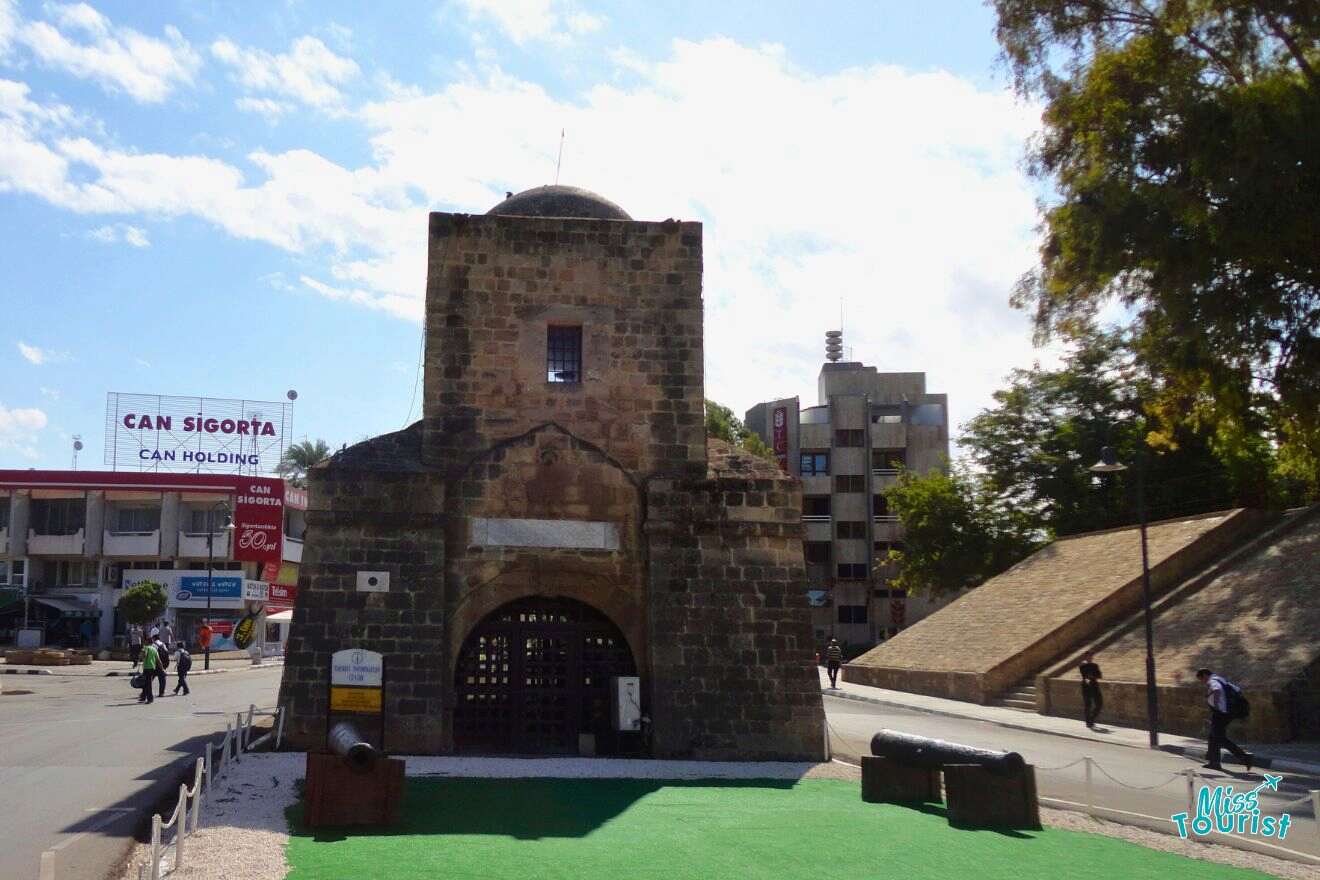 🔝 Is Nicosia worth visiting?
Yes, absolutely! You should visit Nicosia as it has such a rich history, some incredible attractions, delicious food, and gorgeous surrounding countryside with lots of mountain villages and a national park or 2!
🕶️ How do you spend a day in Nicosia, Cyprus?
You can start in the Old Town, with Ledra Street, then visit some of the museums on the Cypriot side of Nicosia, and if you have time, do the border crossing and explore the Turkish side!
🚶🏾Is Nicosia, Cyprus, a walkable city?
Yes, you can walk to most of the main attractions in town and you can even walk to cross the border to the Turkish side from the city center or other places in town.
📸 What is Nicosia famous for?
Nicosia is mainly known as the only divided city in the world, among many other things like its fascinating history, city walls, and museums!
Conclusion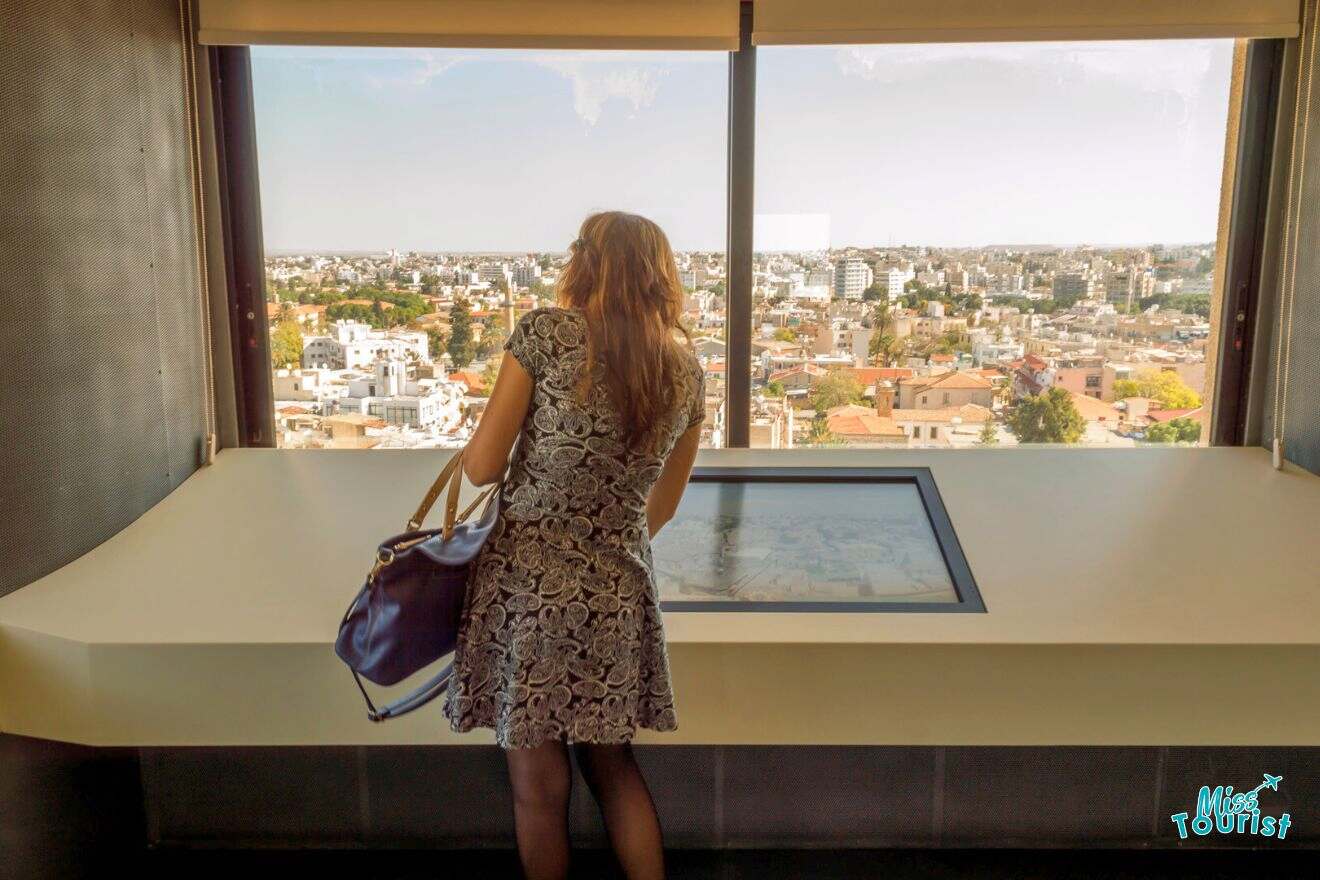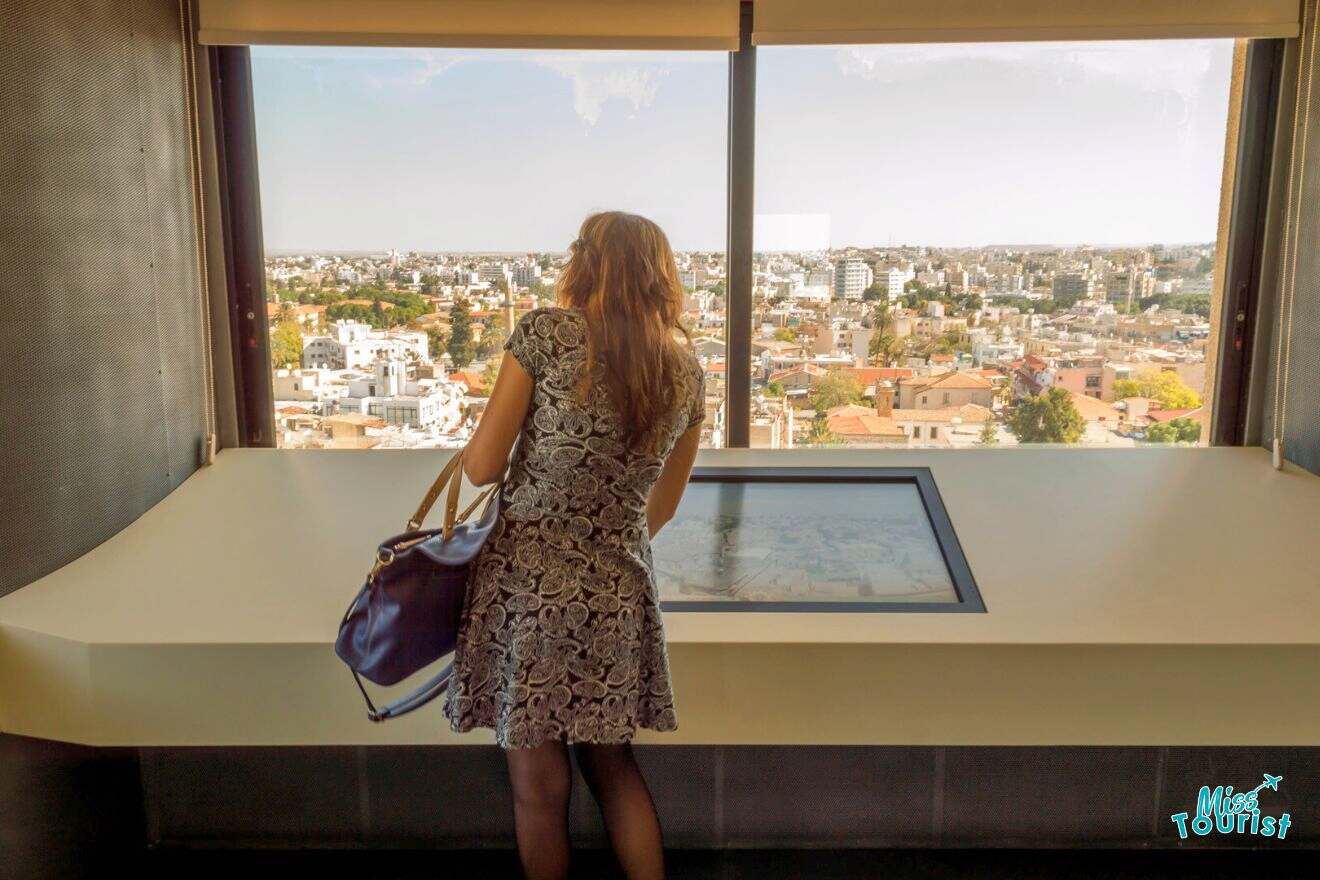 Phew! What a city! I bet you won't get bored easily here, as there's always something exciting to do!
Just to do a small recap for anyone who joined now, this post has the best things to do in Nicosia! You'll find everything from the top attractions to the most incredible tours and day trips, plus a short list of hotels in town.
I'm so happy we got Kinga, our team member who visited the city, to tell us all her useful tips on which spots are a must-see. I know this will help tremendously when planning your holiday.
Now, I'll leave you to it! But not before I mention that you can always ask me questions about any of these destinations. All you gotta do is drop a comment below, and I'll answer ASAP!
Have an incredible holiday!
Safe travels,
Victoria
---
Pin it for later!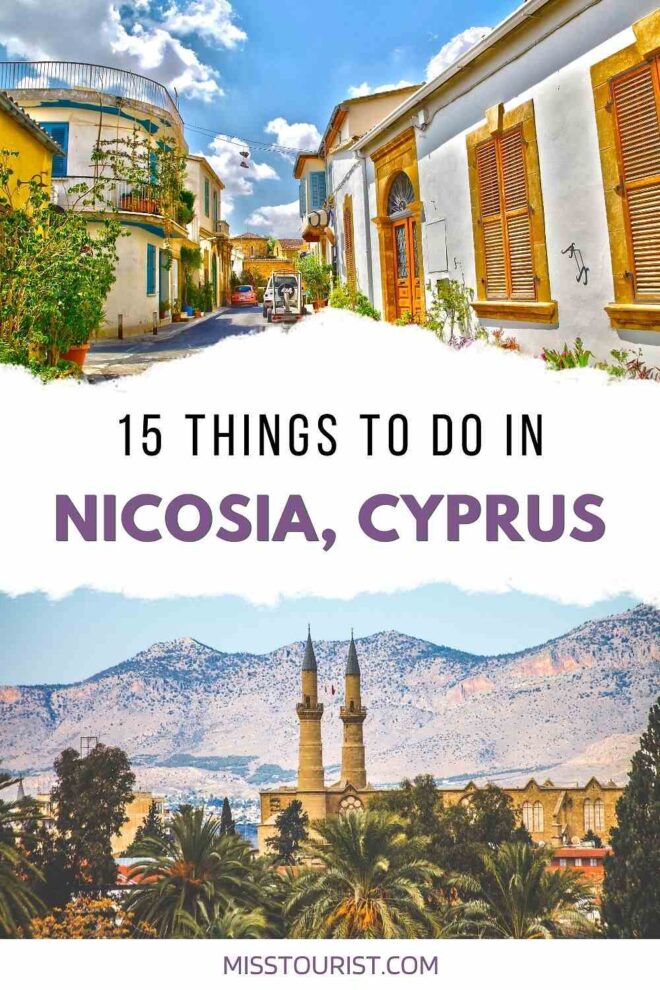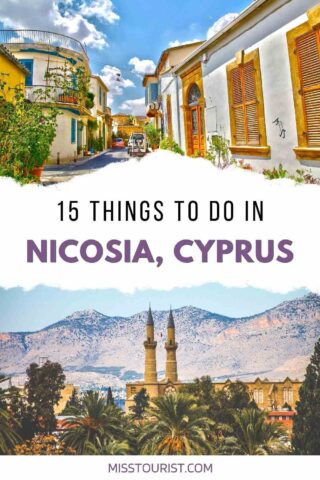 Pin it for later!